Peacefully protesting about sewage being dumped in the Thames
In late 2021 Panorama investigated Witney and Stanton Harcourt Sewage works. Although water companies are permitted to dump sewage into rivers in exceptional circumstance, they found conclusive proof that Thames Water dumped sewage whatever the weather. 
Thames Water's figures state that in 2019 its treatment plant at Witney pumped raw sewage into the river for a total of 1,395 hours.
It seems Thames Water dump at the slightest hint of wet weather not just during heavy rainfall. 
This river is being absolutely hammered," said Soraya Wooller of Witney Against Sewage Pollution.  And of course the Windrush leads into the River Thames where a recent wild swimming shock led to todays protest.
Thames Water sent a late warning to groups about a sewage release at Witney Treatment Sewage Works into the River Windrush leading into the River Thames when wild swimmers had already bathed in it.
Thames Water say they sent an email on Christmas Day, but Oxford's wild swimming group 'Brrrrr!' say that they didn't receive the email until Boxing Day. This led to the swimming group having no idea of the health risks posed to them during their Christmas Day Swim.
A spokesperson for Thames Water said: "We're sorry for the delay in the Witney discharge notification being sent to river users at Christmas, which was due to an error in our automated email alert system which is currently being trialled across six sites in Oxford.
Thames Water stated that the River would be safe to swim in after 4 days (i.e. 29th December) but as they continued to dump untreated sewage at Witney a further 15 times this simply wasn't the case.
Jo Sandelson: Lib Dem candidate for Oxford City Council, said Thames Water had "Dumped them in it" Quite literally on Christmas Day wild swimmers were swimming in raw sewage.
Brrrr! Swimmers at Port Meadow, Oxford complained of a greasy film on their skin and some suffered stomach upsets.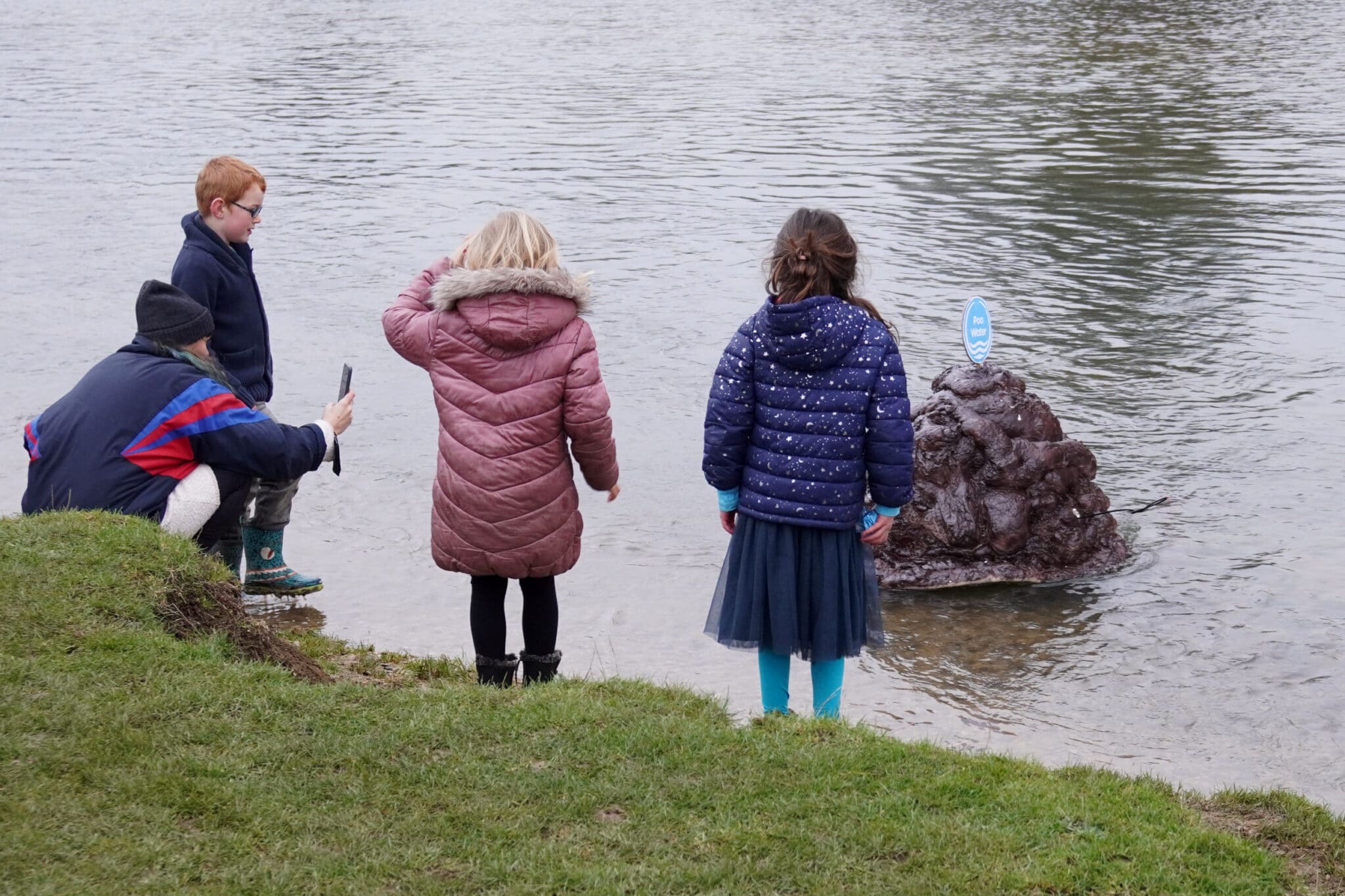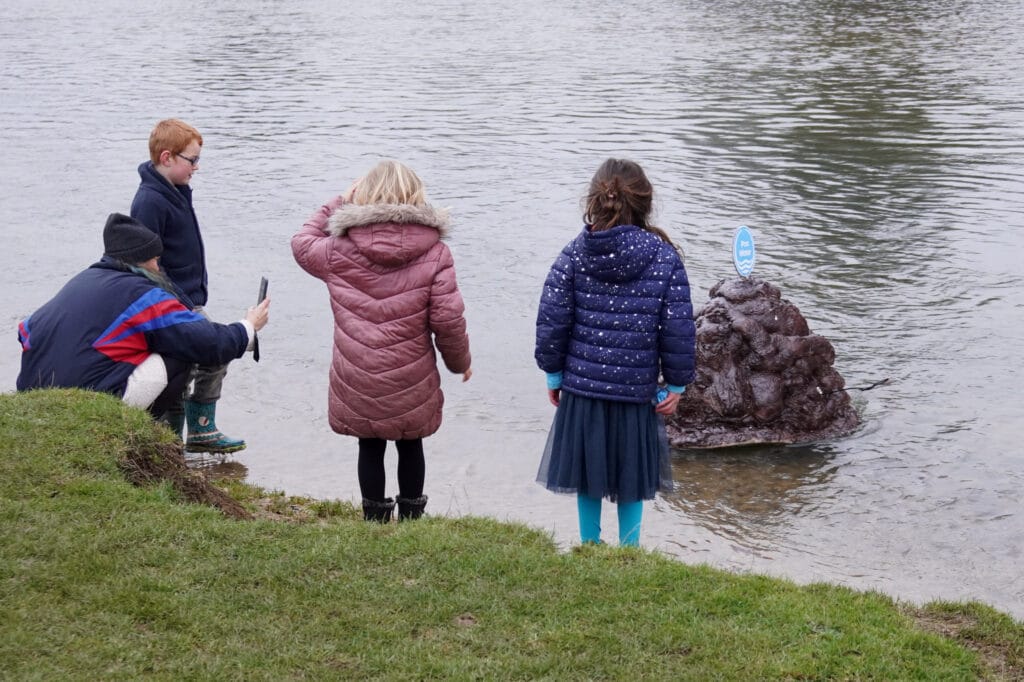 A protest followed with 500+ people at Port Meadow on Sunday 23rd January. People dressed up in poo costumes, some carrying poo emojis and many holding placards braved the cold to get their voices heard.  The organisers 'End Sewage Pollution' were overwhelmed by the turnout.
'I was not expecting this number of people on a cold Sunday, because what it does is it puts pressure on Thames Water, on the Environment Agency and on our Government to do more', said Layla Moran, Oxford West and Abingdon MP.
Witney MP Robert Courts, who did not attend the event, has also said Thames Water is not 'doing enough' to tackle sewage overflows.
He said: "I am clear about the importance of ensuring healthy local rivers and have been campaigning to end pollution from storm overflows in West Oxfordshire.'
A spokesperson for Thames Water has said plans to upgrade Witney Sewage Works were now progressing.
"We see all discharges as unacceptable and want to accelerate work to stop them being necessary. The upgrade of Witney sewage works will go a long way towards that.'
A highly qualified source who would like to remain nameless advised I Love Oxfordshire today that the 'Water companies are eager to improve the sewage infrastructure but are facing a battle with government who are concerned about raising water bills.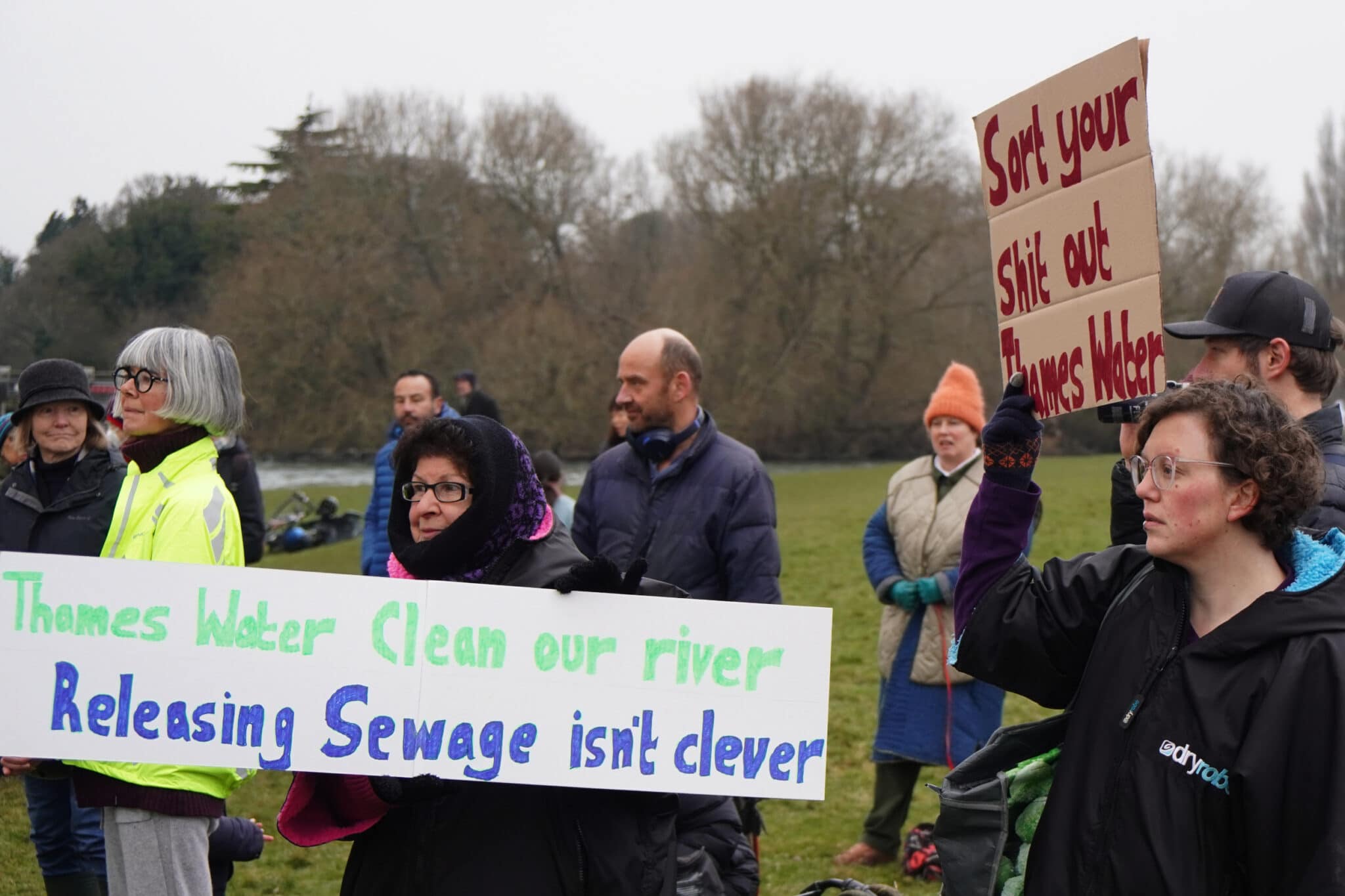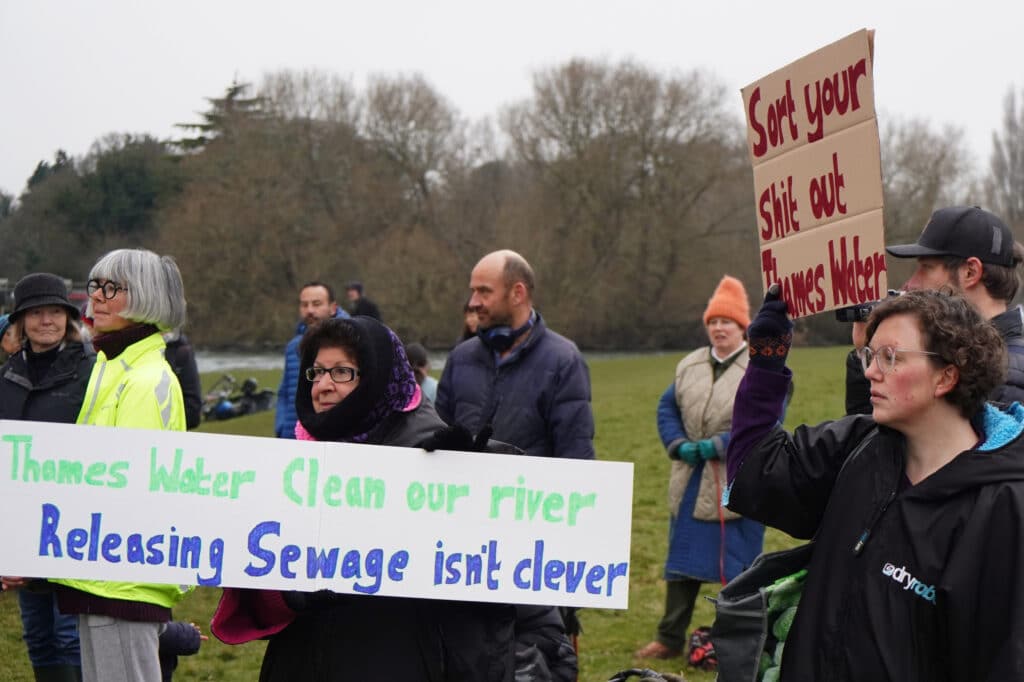 "It is not OK, it's disgusting. The stories I've heard of the illnesses that people get, they're right to be worried and the communication isn't good enough"
Layla Moran, MP for Oxford West & Abingdon
"Notifications of more dumping are happening now on an almost daily basis and this is illegal outside of heavy rain events". 
Jo Sanderson, Lib Dem candidate for Oxford City Council
by Trevor Haslam (Oxford)
Port Meadow in Oxford is a wonderful and natural beauty spot. With the River Thames flowing through the meadow it is home to horses, cattle and many species of wildfowl.  It's also a destination for picnicking and wild water swimming.
Some thirty or so years ago I would regularly swim in the Thames around Oxfordshire. My family would occasionally hire a little motor boat, my Dad would be the skipper, my Mum first mate, and me and my friends would be the crew, navigate the wild uncharted waters, have a picnic and then jump into the crystal depths where tiny little fish would dart about as we splashed.
Bearing in mind the amount of raw sewage that gets pumped into the river on a regular basis by Thames Water now,  I'd personally think more than twice about even dipping my toes in this murky brown liquid.