ALFRESCO EATING IS ONE OF THE DELIGHTS OF SUMMER

Whether you're turned on by dining in Yurts or glass huts in a field, Oxfordshire has a wealth of dining experiences just waiting to be devoured. 
No establishment has paid or given us free meals to be included in this feature
The Trout Inn is a 17th century pub Positioned on the banks of the River Thames in Lower Wolvercote
The Punter, Osney Mead, Oxford – al fresco dining by the river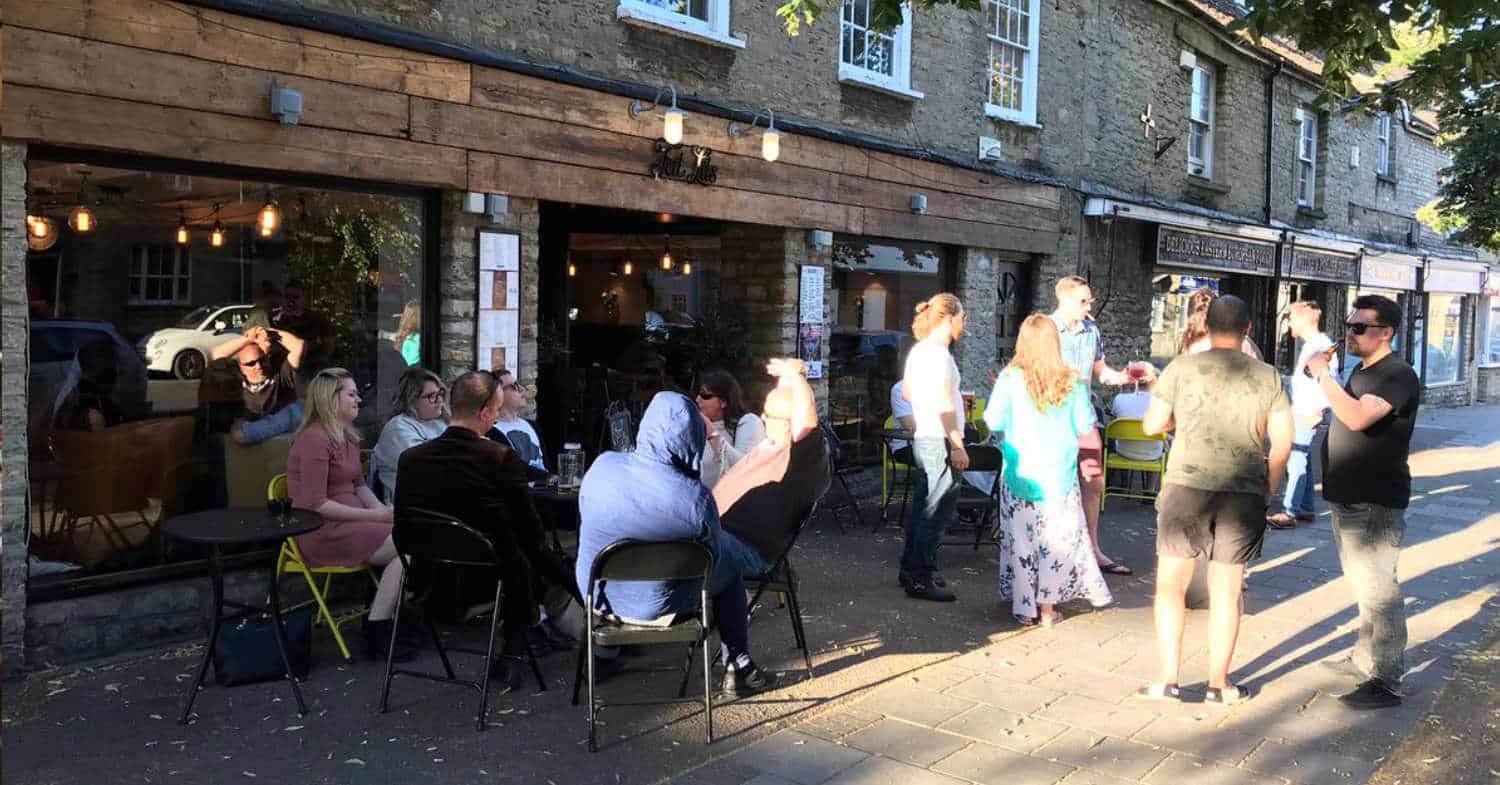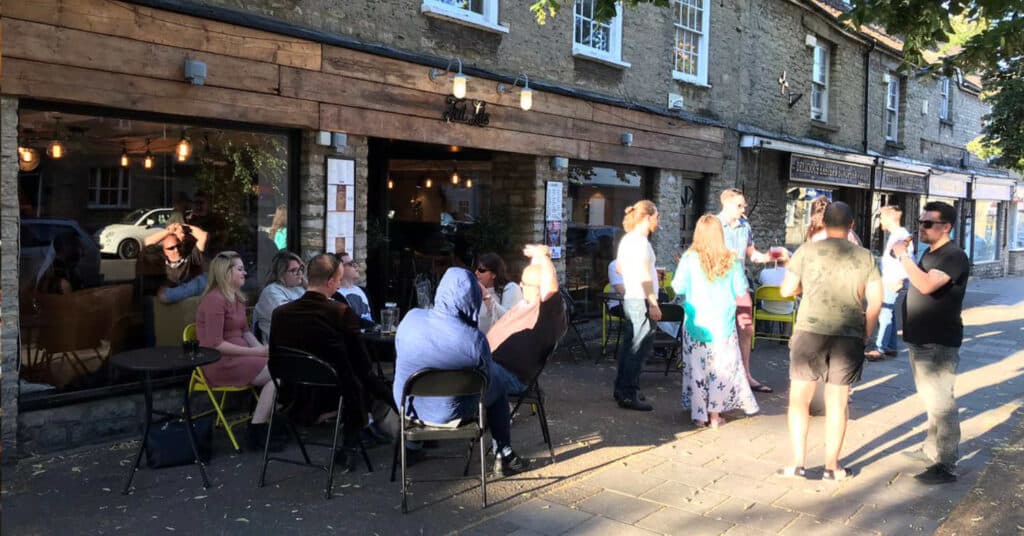 From stone baked pizza, to Mexican tacos and classic burgers, there is bound to be something to sate your appetite. Drinking Cocktails on the pavement – so decadent and lovely.  https://fatlils.co.uk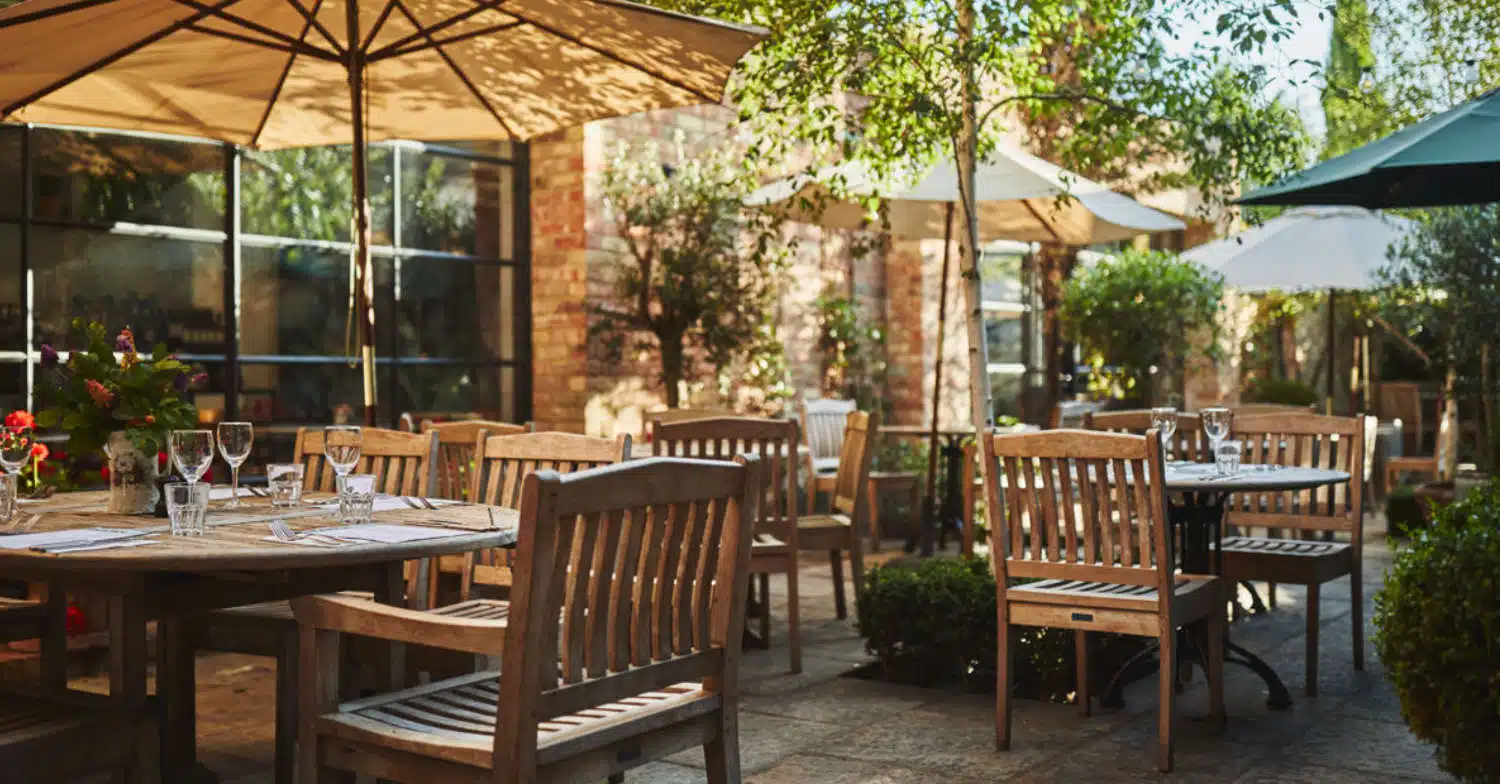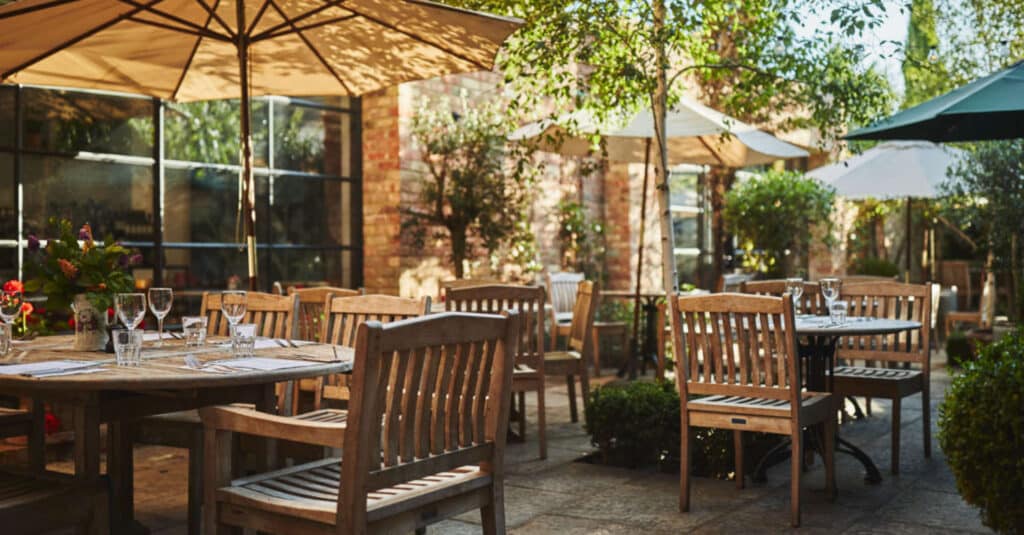 With a surprisingly large, beautiful terraced garden in the heart of Jericho, Branca is a delight for the senses. What's not to like – chilled gazpacho, Asparagus and pea risotto, steaks and burgers – the menu is fantastic. https://www.branca.co.uk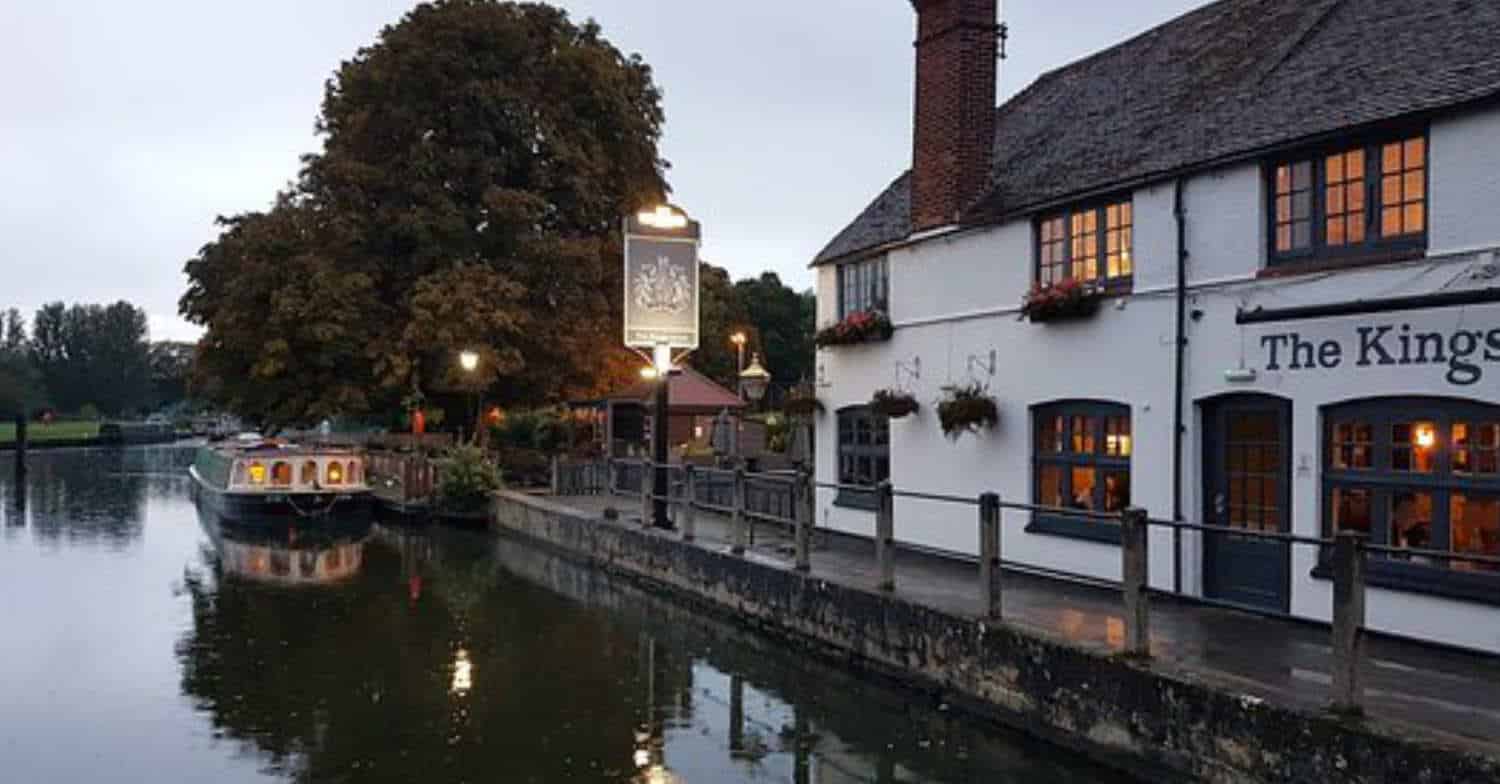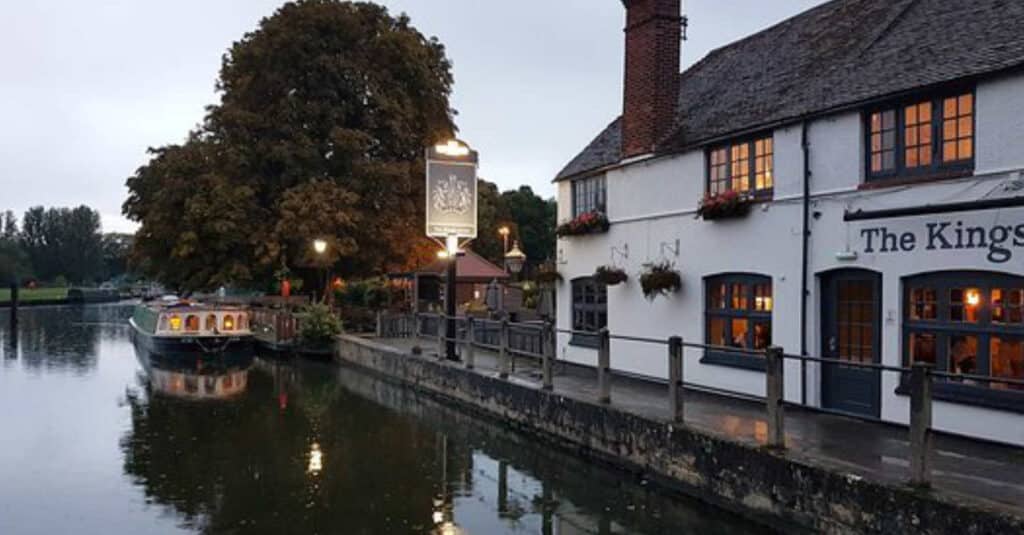 The Kings Arms is situated by the river side in Sandford on Thames, Oxford and is a traditional pub restaurant with al fresco dining in those hot summer days.  
Victoria Arms, Old Marston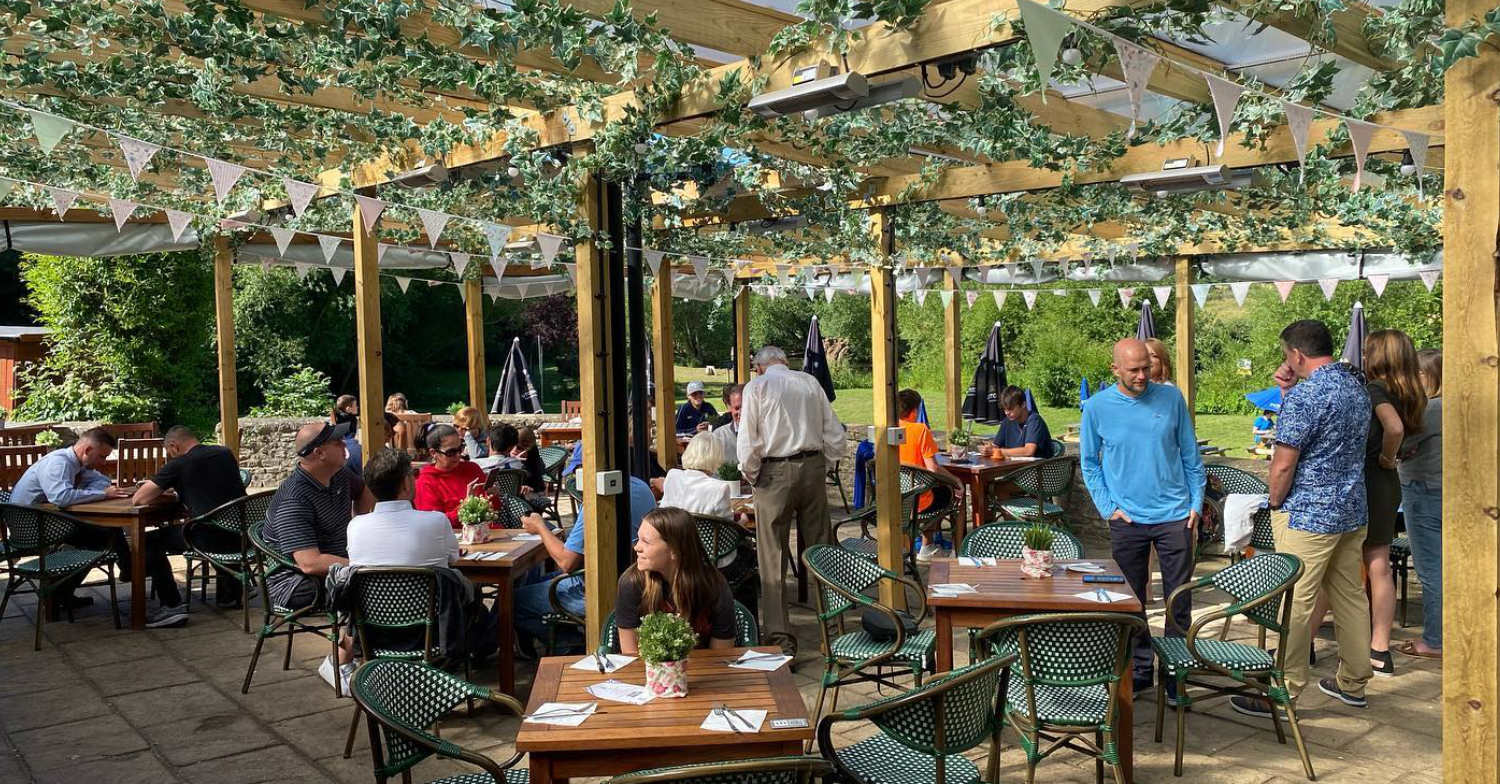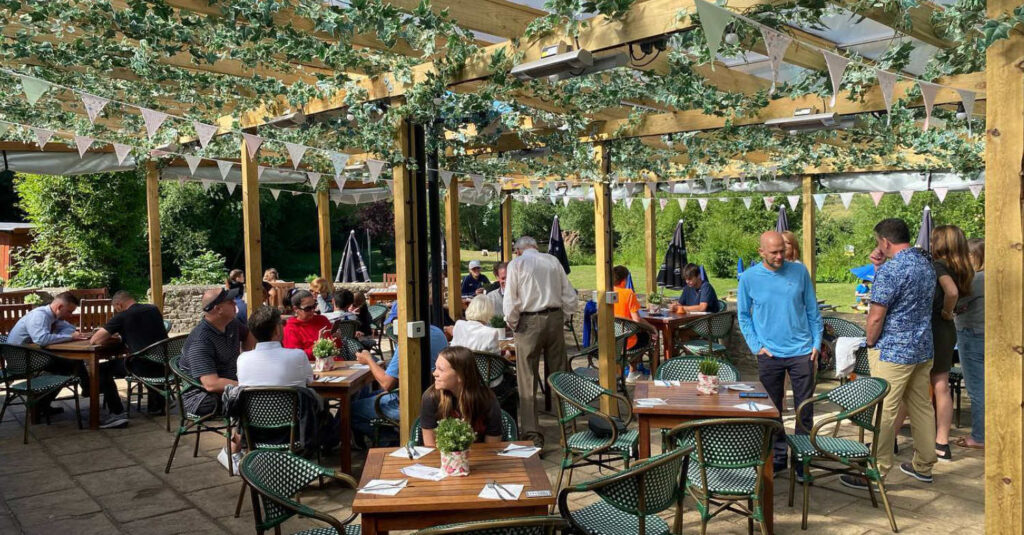 Boathouse Artesque, Henley on Thames​
The Boathouse, Wallingford
The Angel, Henley on Thames
Isis River Farmhouse, Oxford ​
Beetle and Wedge, Moulsford on Thames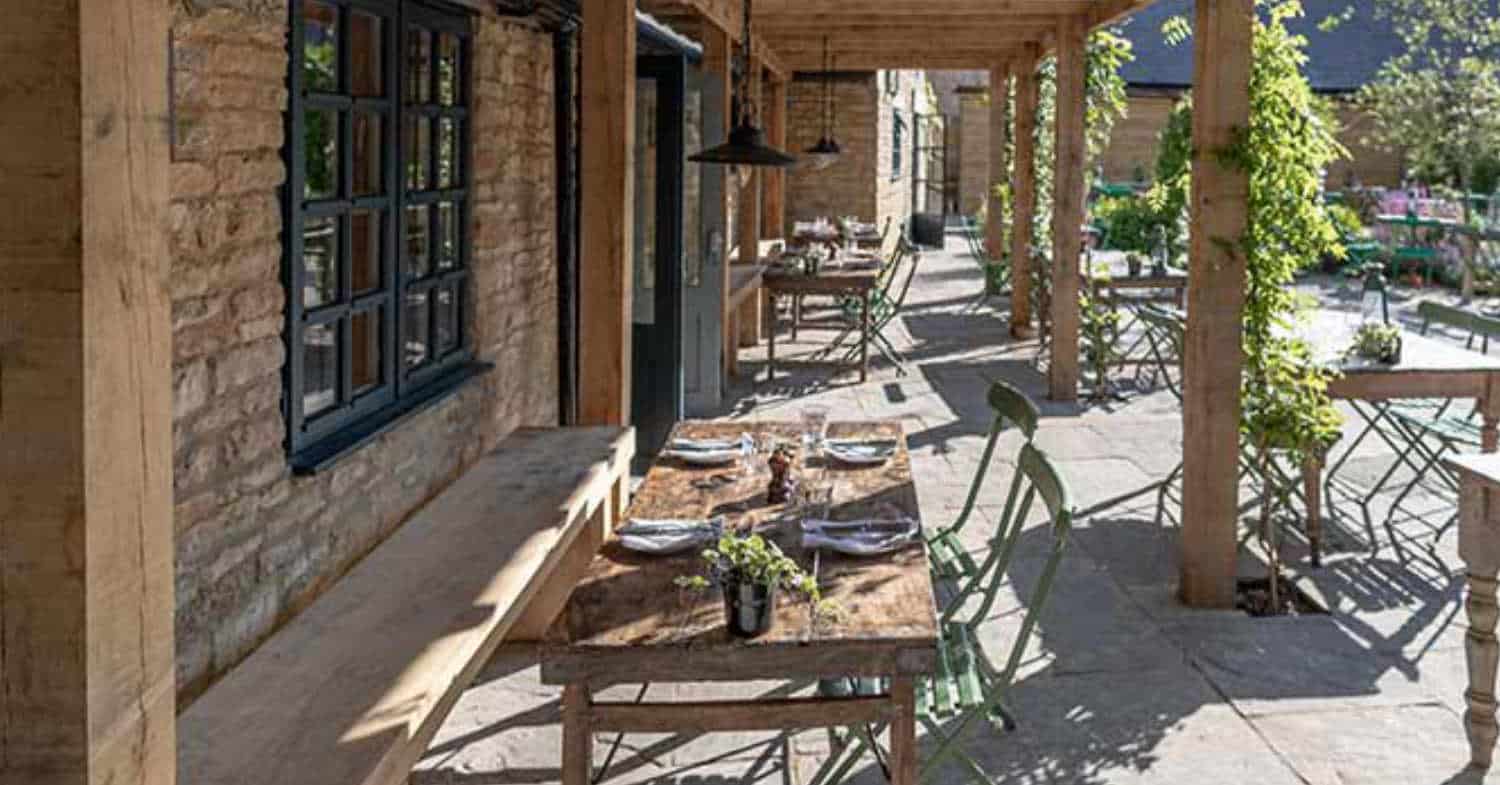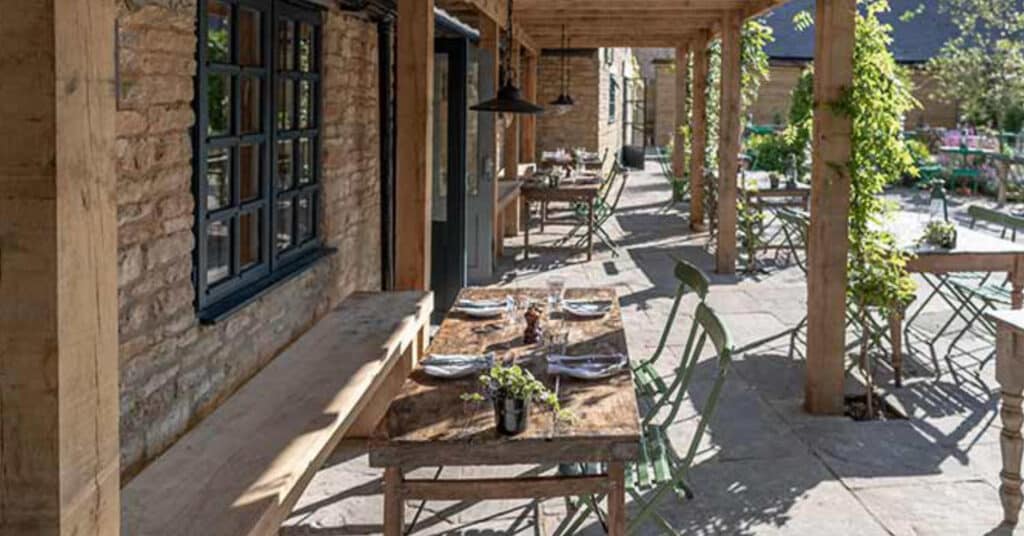 The Beetle and Wedge Boathouse is tucked away on the most stunning part of the River Thames. 
The menu includes Pan-fried Scallops in a Cauliflower Puree, Confit Pork Belly, Sole Meunière with brown shrimp and so much more. https://www.beetleandwedge.co.uk/
The Orangery, Blenheim Palace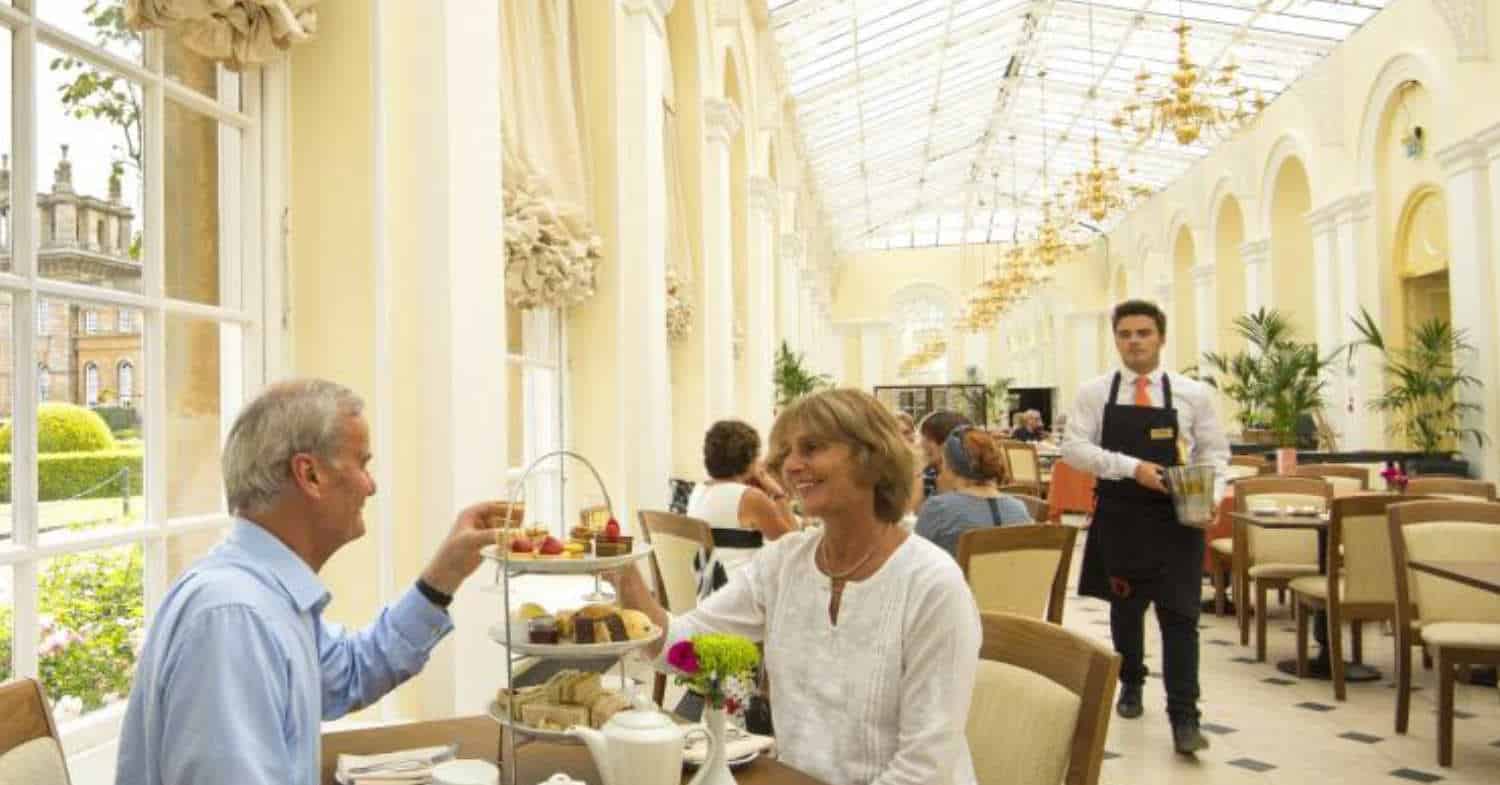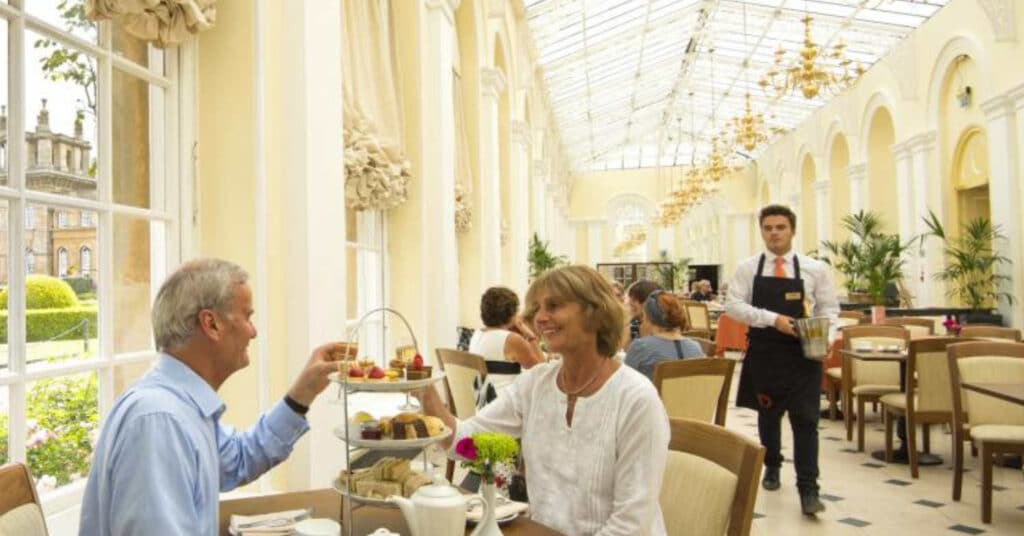 The Swan Inn, Ascot Under Wychwood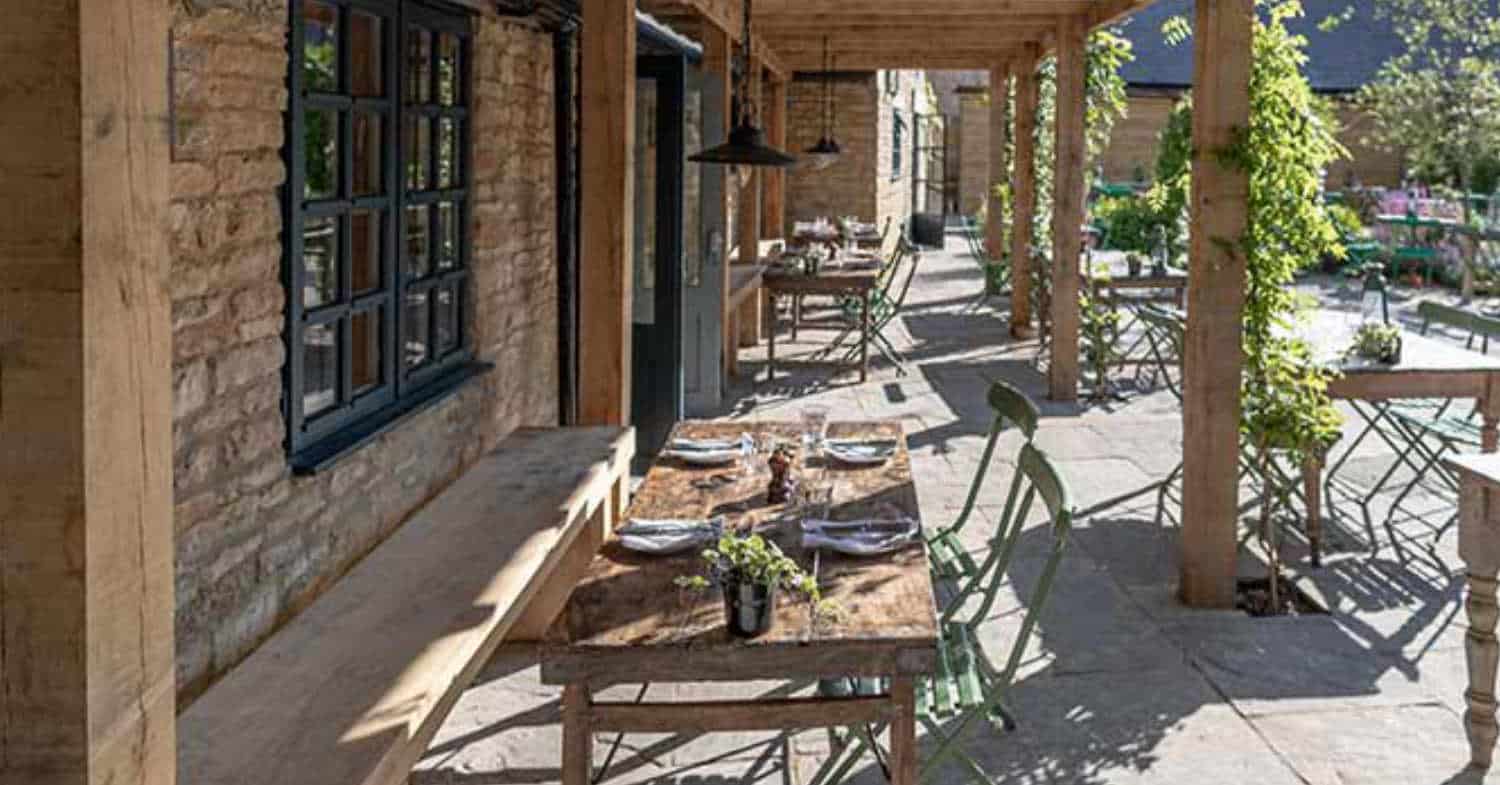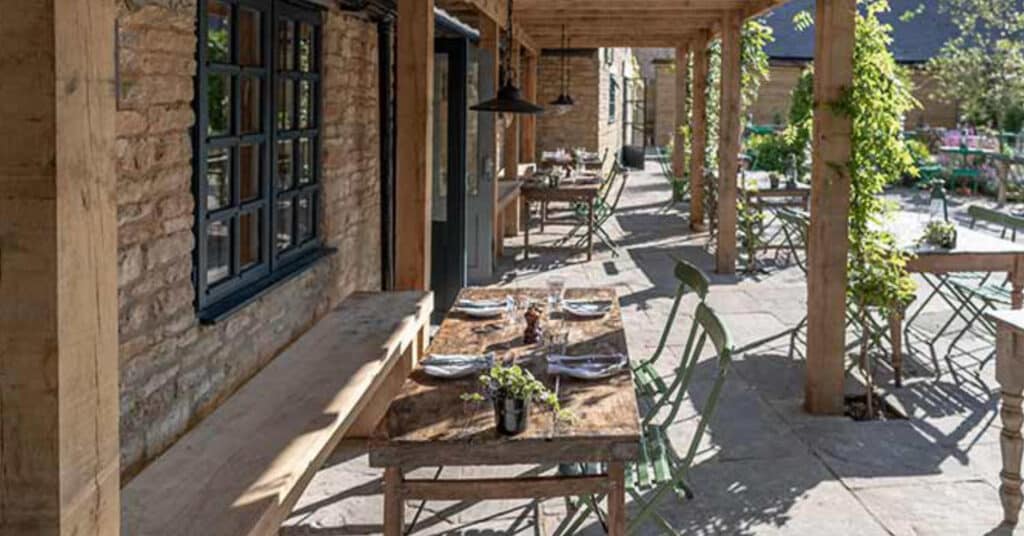 Fabulous dishes cooked with local ingredients prepared in the charcoal and wood fired outdoor kitchen. Try the Chermoula Chicken, The Swan Burger with truffle mayo or the Apple & Tamarind Pork Belly Ribs. https://www.countrycreatures.com/the-swan
The Orangery, Blenheim Palace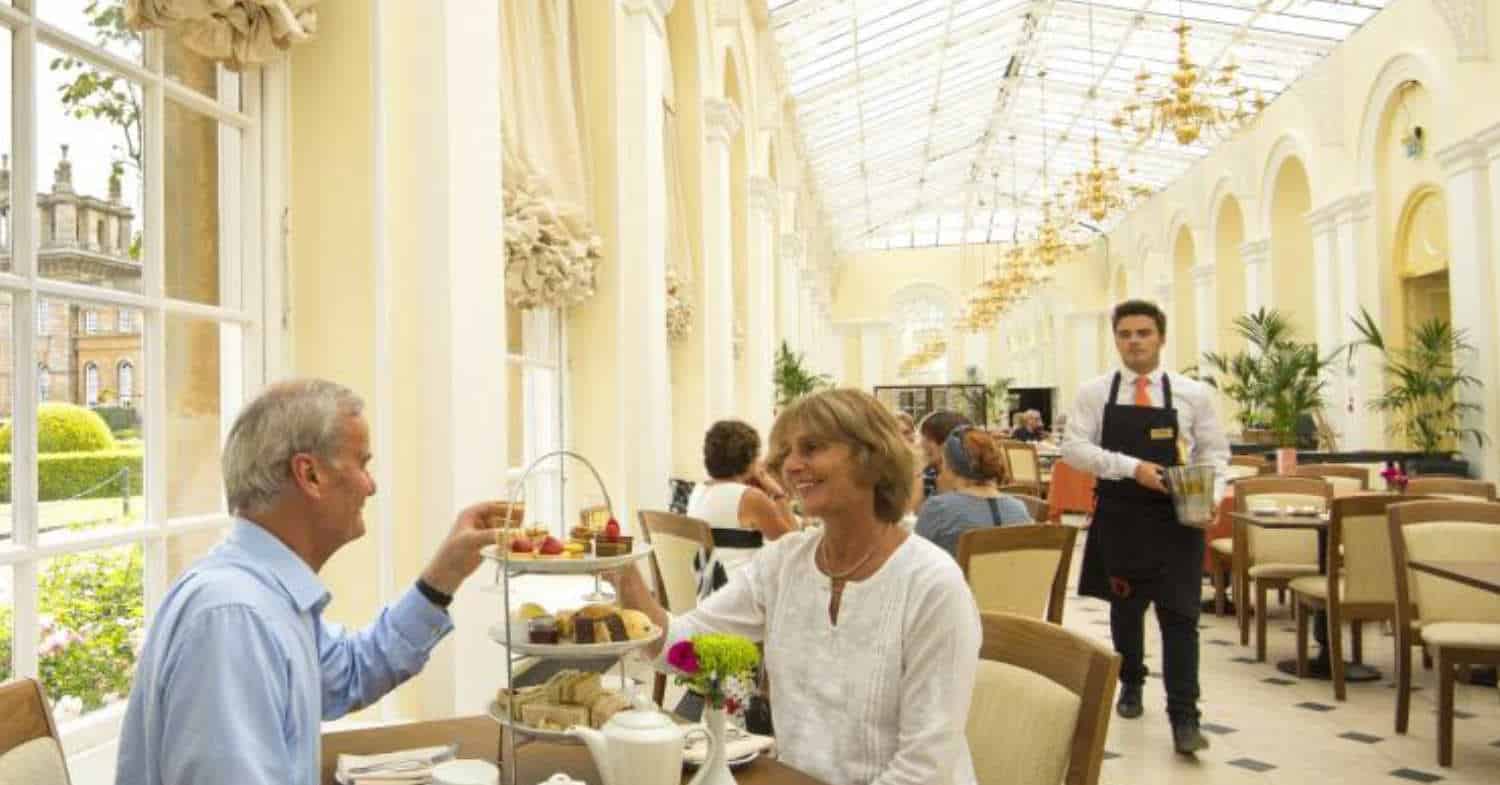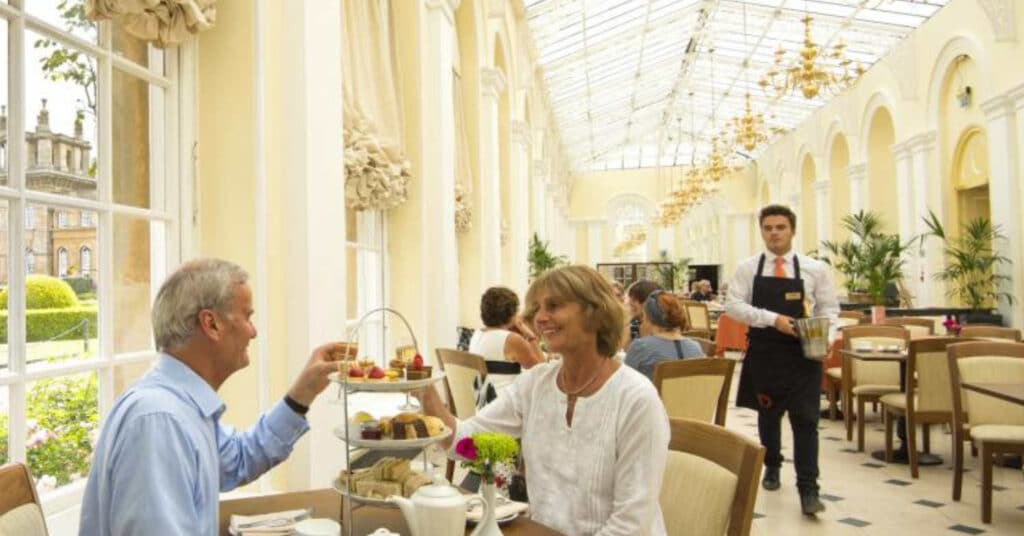 The Old Swan, Minster Lovell​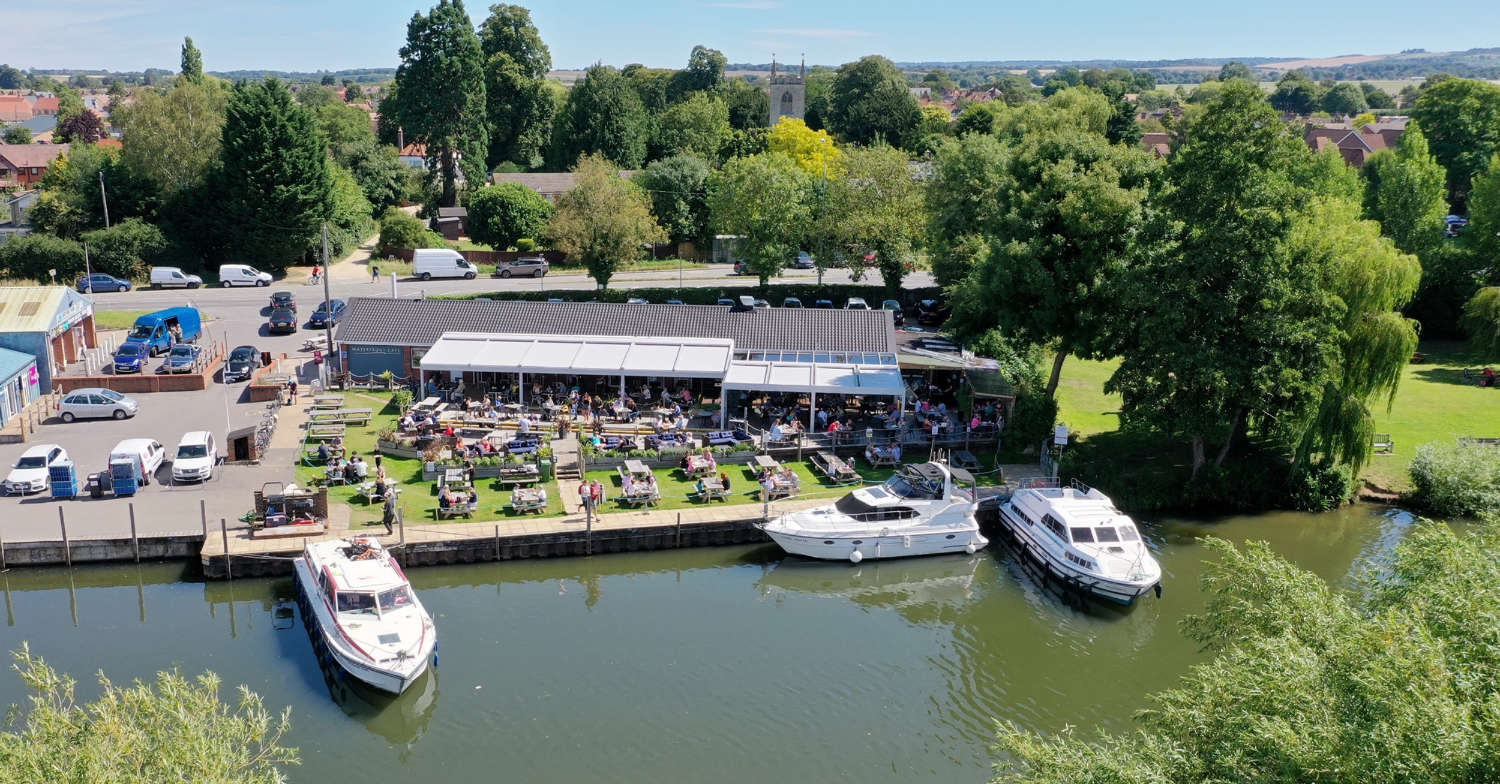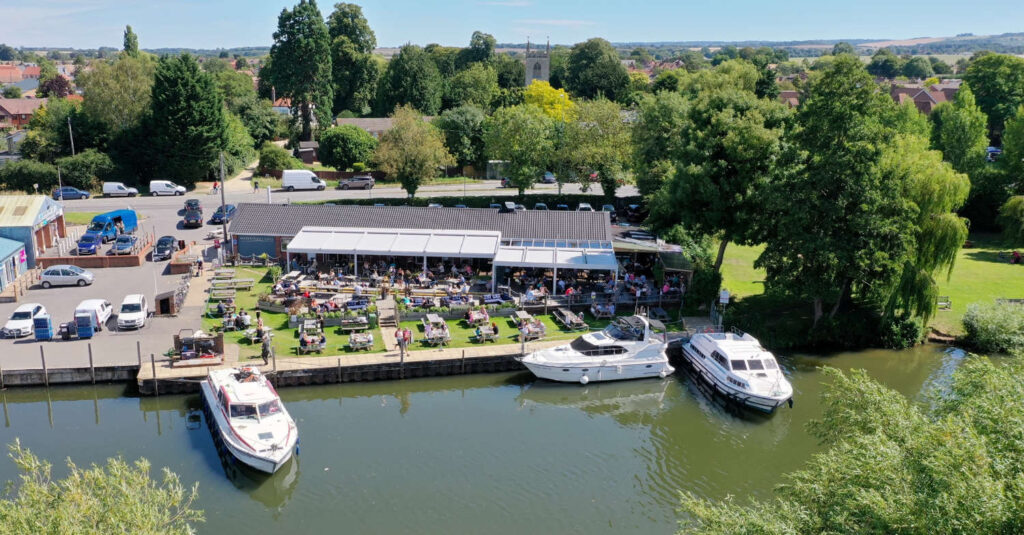 Sat adjacent to a Thames Marina in Benson this independent family owned waterside cafe has been a delight for three decades.  
A varied menu is on offer including Fish Cakes, Steaks and of course Fish and Chips. https://www.waterfrontcafe.co.uk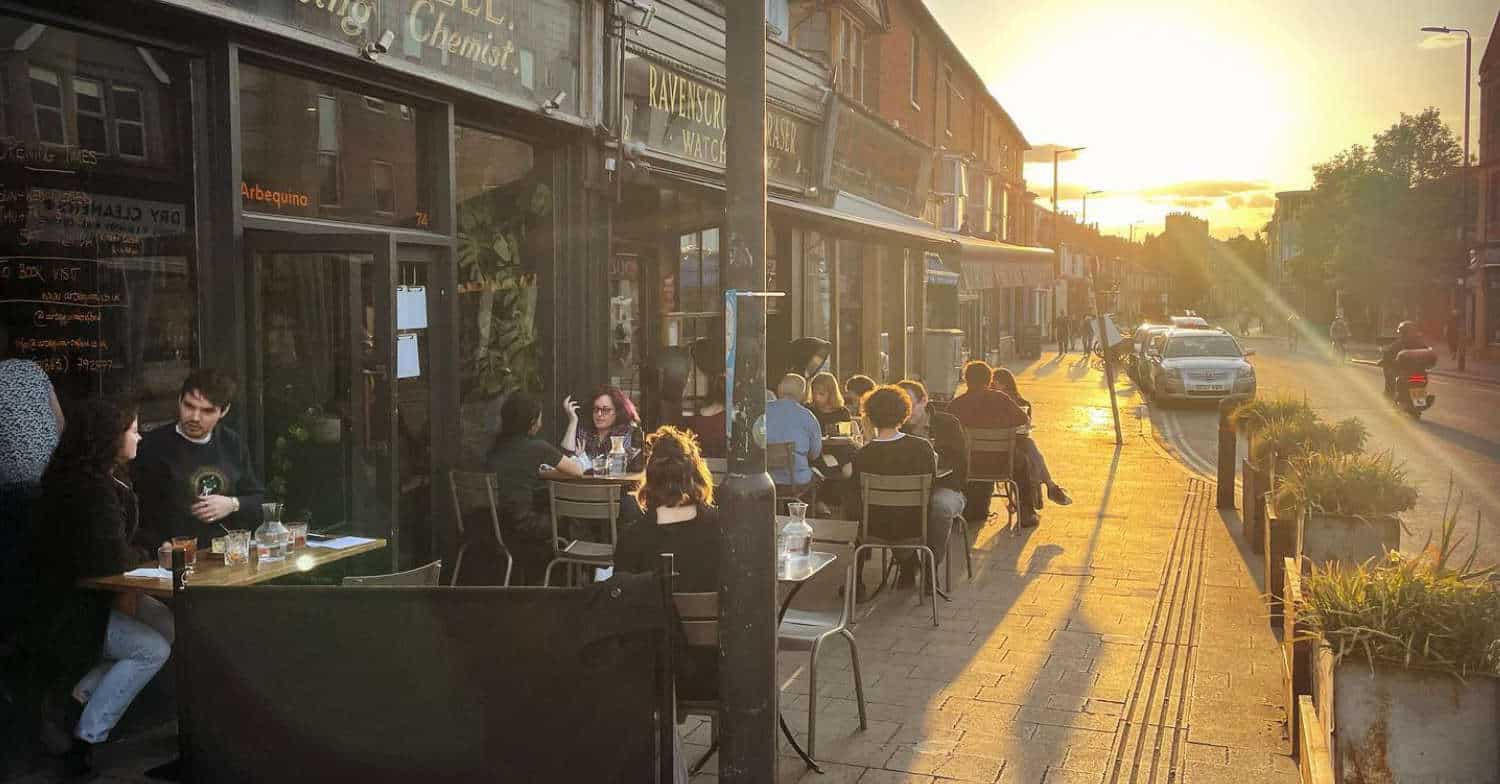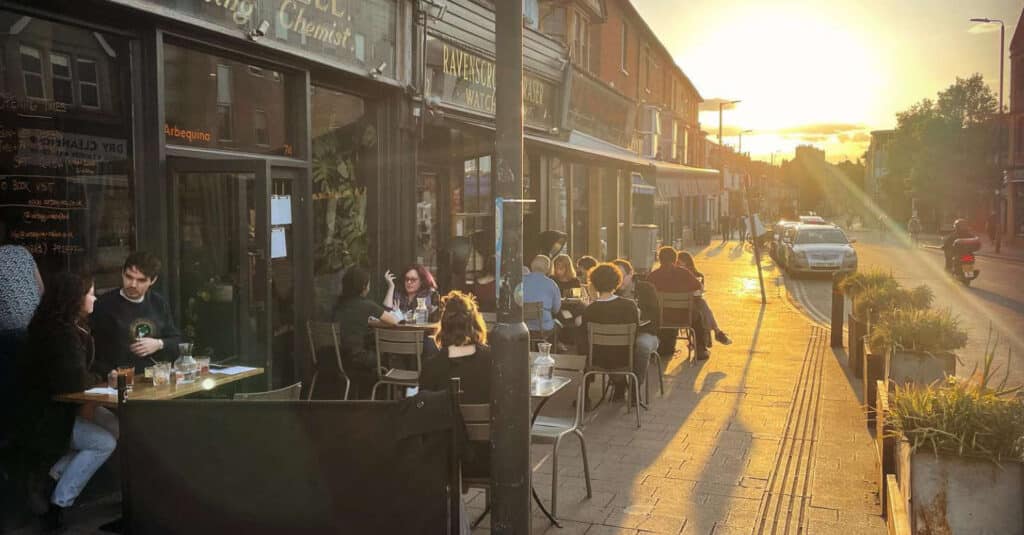 Known for it's wonderful tapas, like Onion tortilla, Beetroot borani, Hispi cabbage and Patatas bravas, Arbequina has now added pavement dining. Booking is essential. ust make sure you book.
List your favourite outdoor dining experience