It might sound Morbid but it's fascinating
Just 10 miles from my house is the grave of Sir David Frost, a legend of the broadcasting world.
This discovery, along with the fact the grave of Dusty Springfield is six miles away in Henley, led me to spend much of the period of Covid restrictions, searching out all the graves of famous people I could find as a healthy, outdoor, if slightly strange, pastime.
In total I found 24, most of them household names (more if you include all the members of the Mitford family) and, although I live just outside the county, every one of them was in Oxfordshire.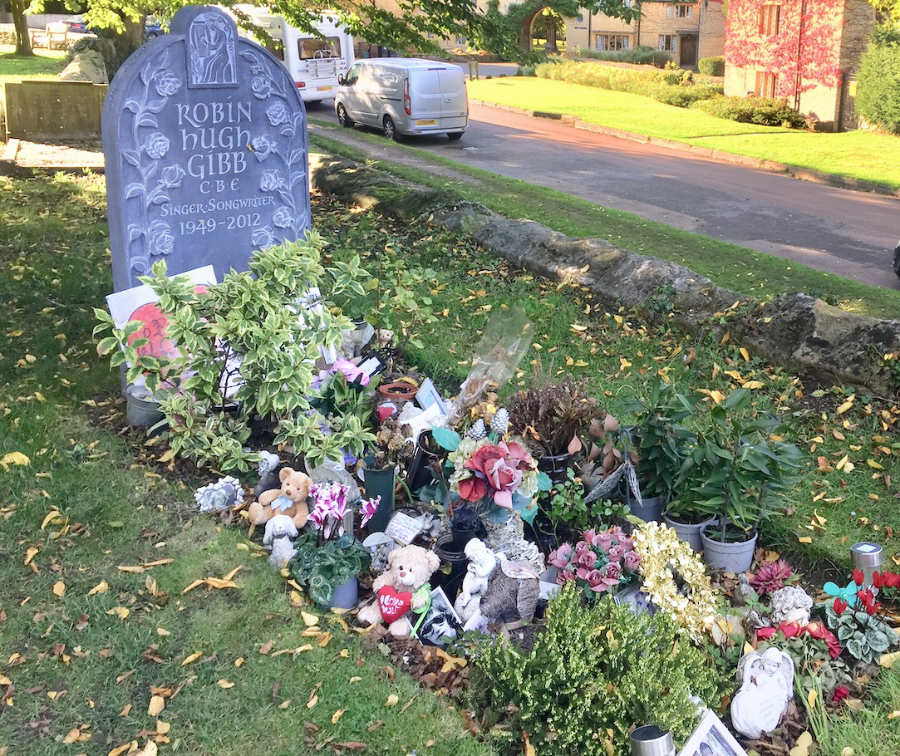 Oxfordshire's Famous Graves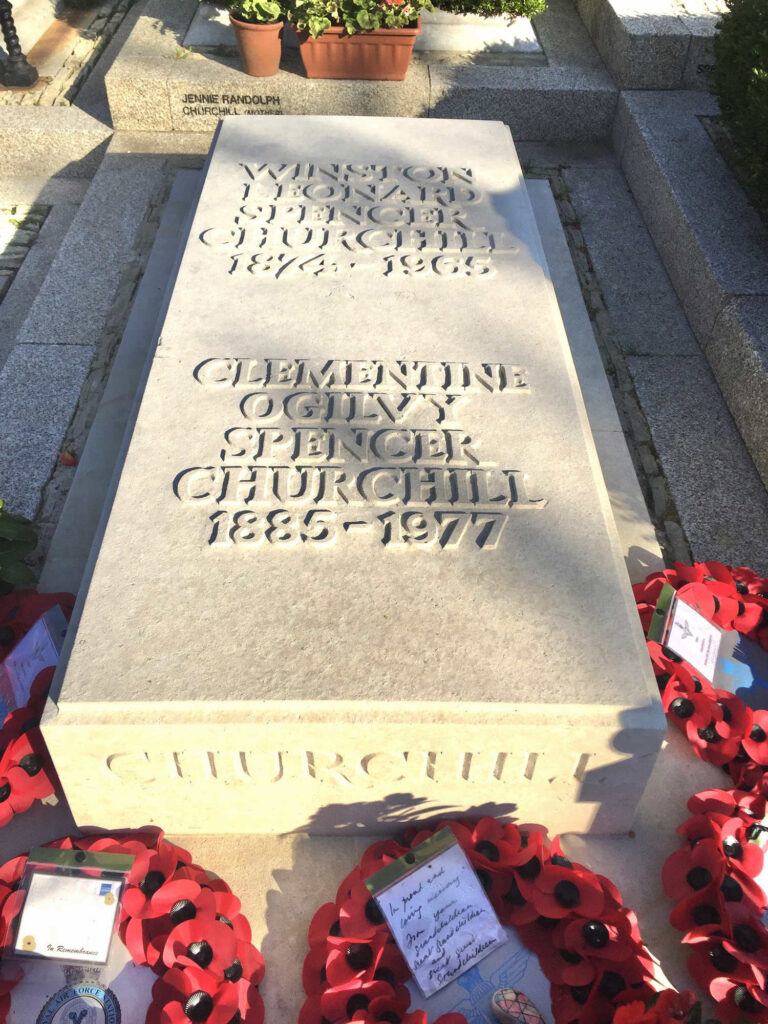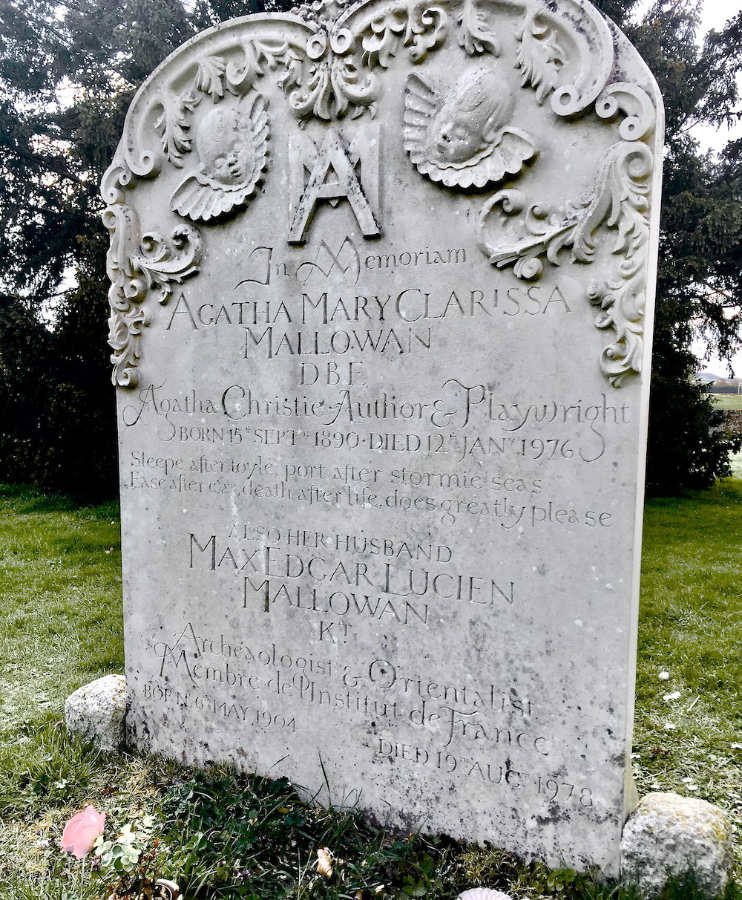 Frost's Richard Nixon interviews would grip the world
I concluded that the reason Oxfordshire has so many famous graves is the attraction of Oxford University. The famous would come to study or teach and then move out to the county's villages.
And in the tiny village of Nuffield, near Nettlebed, in the grounds of Holy Trinity Church, two similar headstones sit side-by-side, separate from all others. On close inspection, these are the graves of Sir David Frost and his son Miles.
I remember (just) how Sir David's biting political satire in That Was The Week That Was in the 1960s would enrage my parents and how his Richard Nixon interviews in the 1970s would grip the world. Later his calm presenting style became part of TV life.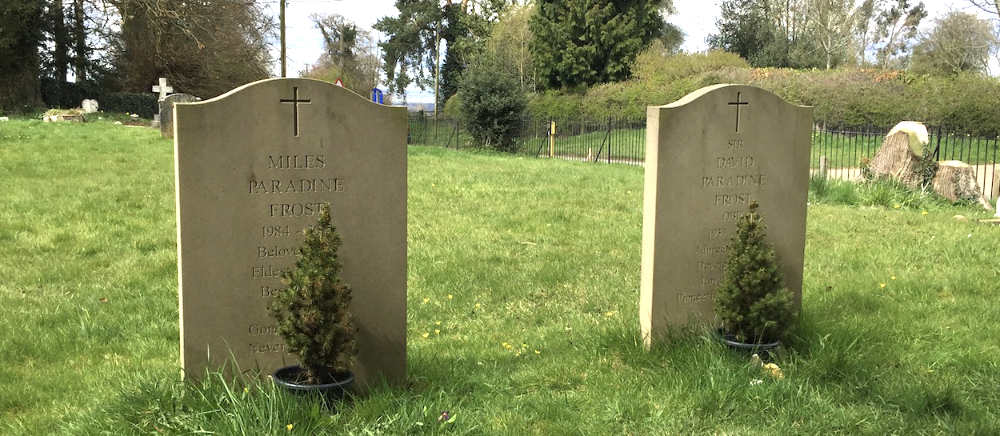 Sir David died from a heart attack on a cruise on board the Queen Elizabeth in 2013. Less than two years later, Miles, then 35, died from a similar heart defect. 
Celia Johnson, star of Brief Encounter
It seemed impossible that this global broadcasting legend could be laid to rest almost unnoticed. The headstones are remarkable more for their blandness and lack of celebration than for anything that would catch the attention of the passer-by. But it makes them all the more haunting and eerie. A man who, in his day, could capture the world's attention lays wholly without fanfare.
This was my experience at a number of the graves – along with discoveries of personal tragedies of the deceased. 
One of the nearest graves to them is that of William Morris, founder of the Morris Motor Co. Again, you'd hardly notice his significance.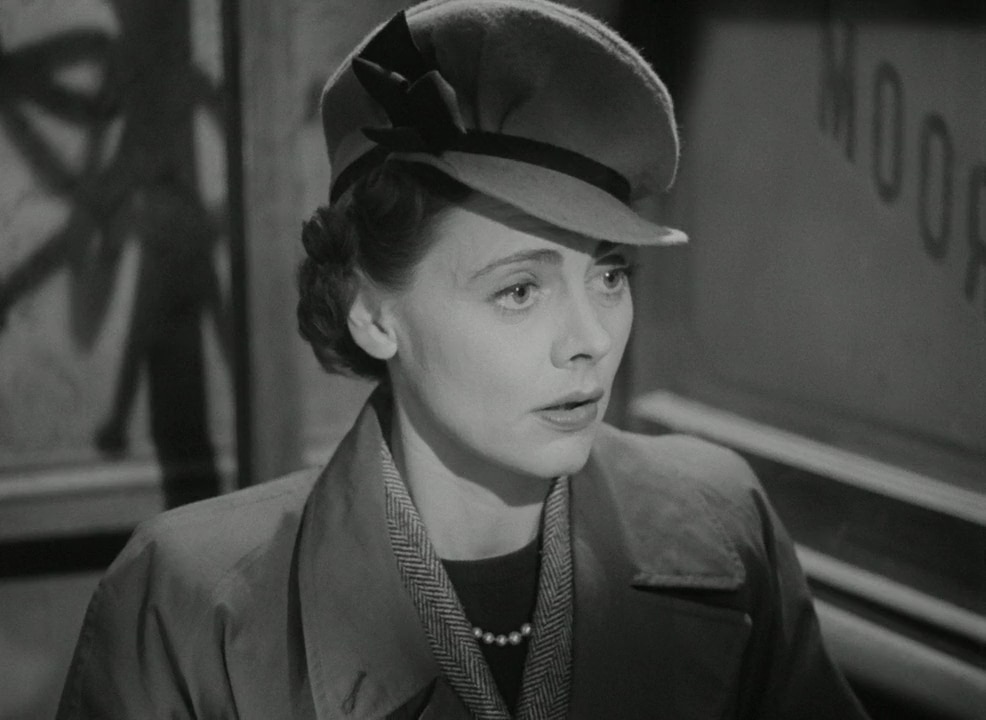 Less than three miles east, at St Bartholomew's Church yard in Nettlebed, is the grave of Celia Johnson, star of 1945 classic Brief Encounter, and that of her husband Peter Fleming, bother of James Bond creator Ian.
Next to her grave is that of their son-in-law, Joseph Laycock, and his eight-year-old daughter Flora. They were two of three people who drowned in a boating accident on the Thames just before Christmas in 1980.
Visiting the graves of the famous was an incredible experience
Five miles to the north in Ewelme, you can find the grave of Jerome K Jerome and those of  some of his tragic family members including a memorial to his six-year-old brother who died from croup in 1862.
I discovered other stories of bereavement. Kenneth Grahame's son, tormented by ill-health, walked to his death on a railway line. He was buried on his 20th birthday, 12 years before The Wind in the Willows author was interred in the same grave.
Visiting the graves of famous people proved an incredible experience. For a short while you can be alone with a giant of history. Few pastimes offer anything quite so meaningful and in Oxfordshire you have some of the greatest names of all time.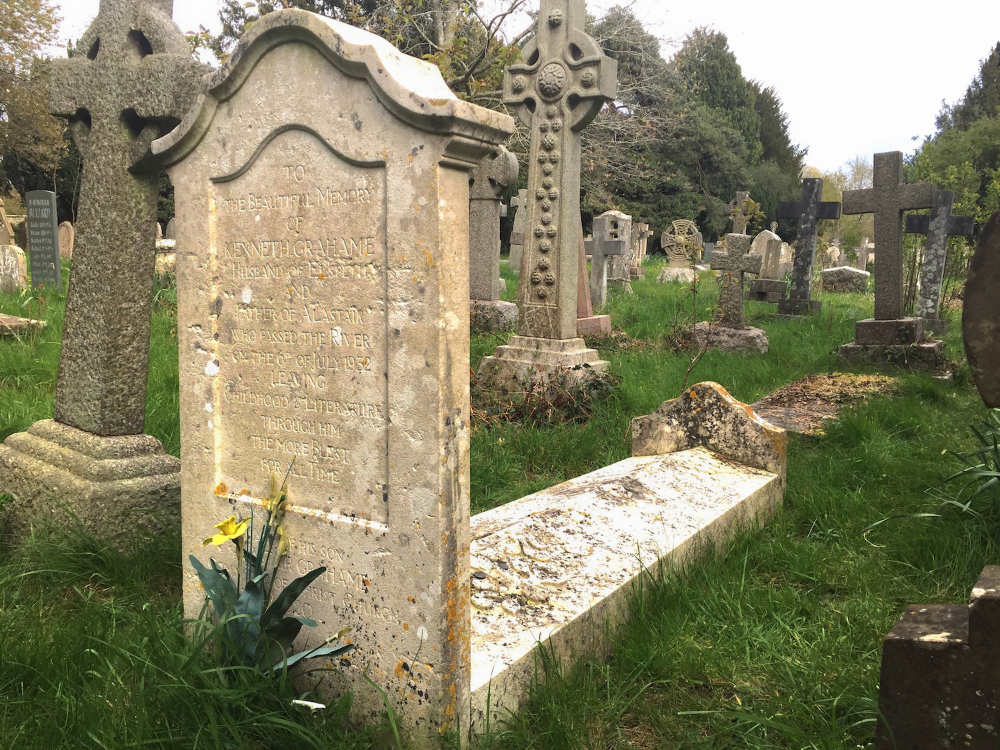 Famous Graves of Oxfordshire
Alan's Book is available on Amazon
This book offers an illustrated tour of the graves of famous people in Oxfordshire along with information on paying a visit yourself. There are 24 graves explained (more if you include all those in the incredible Mitford family).
In some cases the former home of the person is nearby and can be visited. In the case of Churchill, his birthplace and the pub where he learned to drink are nearby.
Visiting the graves of the famous can be an experience like no other and this book explains how to enjoy it in one of the most remarkable counties in the U.K
" Just enough information to make you want to visit, together with little known facts about the late occupants.
PLUS a handy pub food guide for your day out! What's not to like? "
" The introduction draws you into a weird world of wartime heroes, Nazi sympathisers, legendary writers and comedians and other national treasures – punctuated with quirky Oxfordshire landmarks to visit and coffee stops. A tour worth making "
The Mitford and Mosley families
Graves of the two most notorious Mitford sisters, both close friends of Adolf Hitler, lie just 13 miles across Oxfordshire from that of Sir Winston Churchill, to whom they were distantly related. In total, four of the six sisters are buried in the small but delightful St Mary's Church yard at Swinbrook, along with their parents, David Ogilvy Freeman-Mitford (Lord Redesdale), a cousin of Clementine Churchill, and Sydney Freeman-Mitford (nee Bowles) (Lady Redesdale).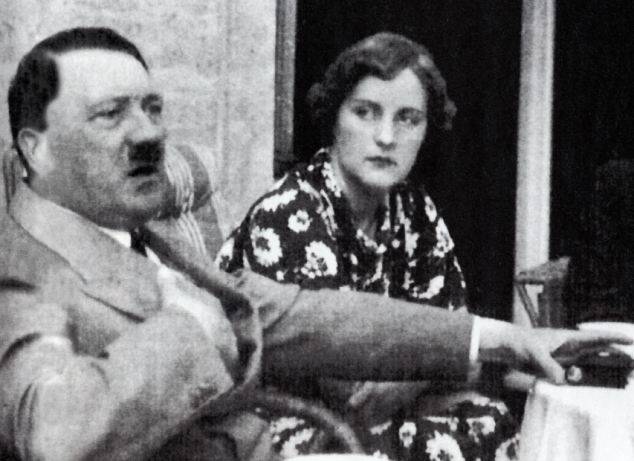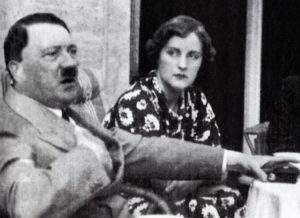 Unity was so close to Hitler as he grew in power in the 1930s, she became part of his inner circle and records in her diaries that she met him 140 times. When war broke out, she shot herself in the head while living in Germany.
The bullet did not kill her and Hitler paid her medical bills and transportation back to the UK. But the bullet later became infected and caused her demise in 1948. Her acceptance back into British life after her adulation for Hitler, is believed to have only been made possible by the strings her father was able to pull. 
Diana left her husband in the 1930s for Sir Oswald Mosley, the new leader of the British Union of Fascists, and married him at the home of Joseph Goebbels, with Hitler as guest of honour.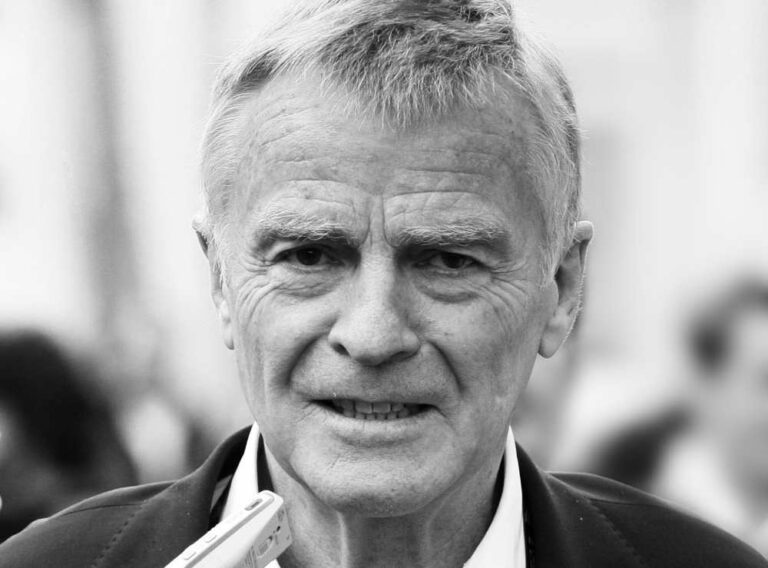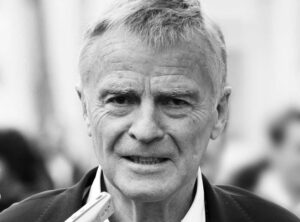 Their son Max became a racing driver and barrister and  was later boss of Formula One. He was never far from controversy. In his younger days he was involved in his father's politics but later became a Labour Party donor. In 2008 he was exposed in a sado-masochistic sex party, which the News of the World newspaper alleged, had a Nazi theme. 
A subsequent court case found that no such theme was evident and, from then on, Mosley set out to press for reform of the media. His son Alexander died in 2009, aged 39, from a drug overdose. He is buried next to his grandmother Diana while the ashes of his father, Max Mosley, who died in May 2021, are (as of early 2022) yet to have a formal headstone put in place.  
The image shows (l-r) the graves of Nancy, Unity, Diana and Alexander with the plot reserved for Max in the bottom right. Meanwhile the grave of Pamela, a quieter and all-together less controversial Mitford sister, is several yards away from the others. And on the other side of the church building is the grave of their parents who first brought the family to Swinbrook in 1926. 
The weather-ravaged inscription on that headstone has become barely readable.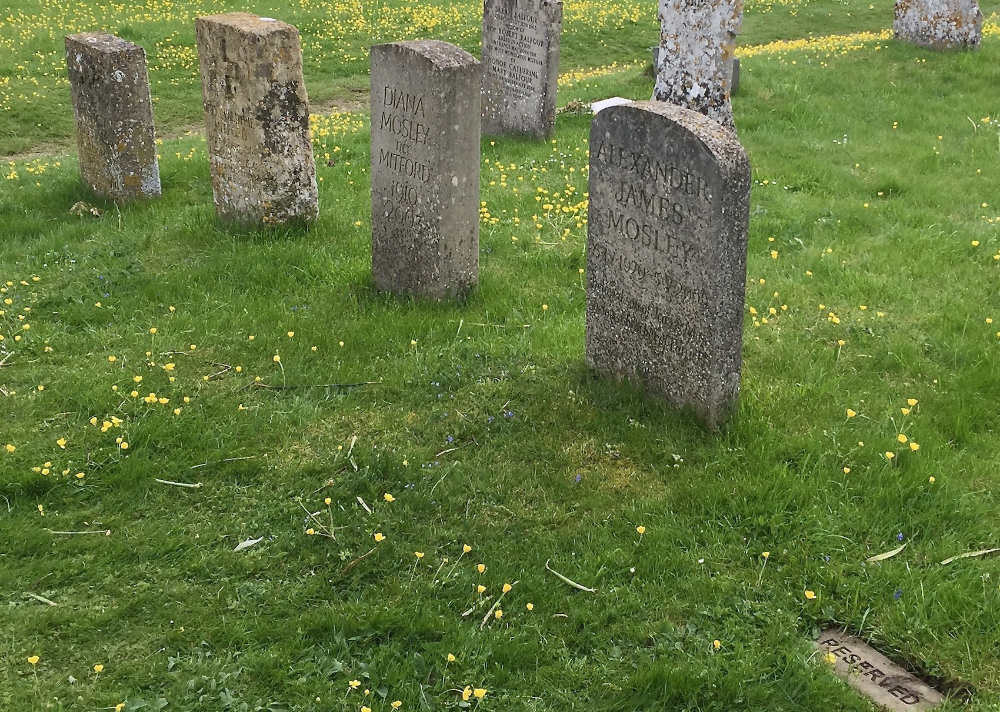 Other family members included sisters Jessica (a communist), whose ashes were scattered in the Pacific, and Deborah who is buried in Derbyshire. 
There was one brother, Thomas, who had fascist sympathies but died, aged 36, fighting the Japanese in Burma in 1945 as a member of the Devonshire Regiment.