All opinion articles are independent and not paid for by any establishment
Buzzing like a bistro in Paris
I recently had the pleasure of dinner at Pierre Victoire in Little Clarendon Street, Oxford. 
For some inexplicable reason I wasn't expecting much. I really don't know why, maybe it was the price of just £28 for two courses that slightly concerned me or maybe it's because I was worried it would be loud and  the people who had raved about the place were not 'my sort of people'.  
I couldn't have been more wrong however in my trepidation. Quite clearly the people who raved about Pierre Victoire are my sort of people after all.  Myself and my two companions had the most amazing and enjoyable meal and a wonderful bottle of house Merlot for under £100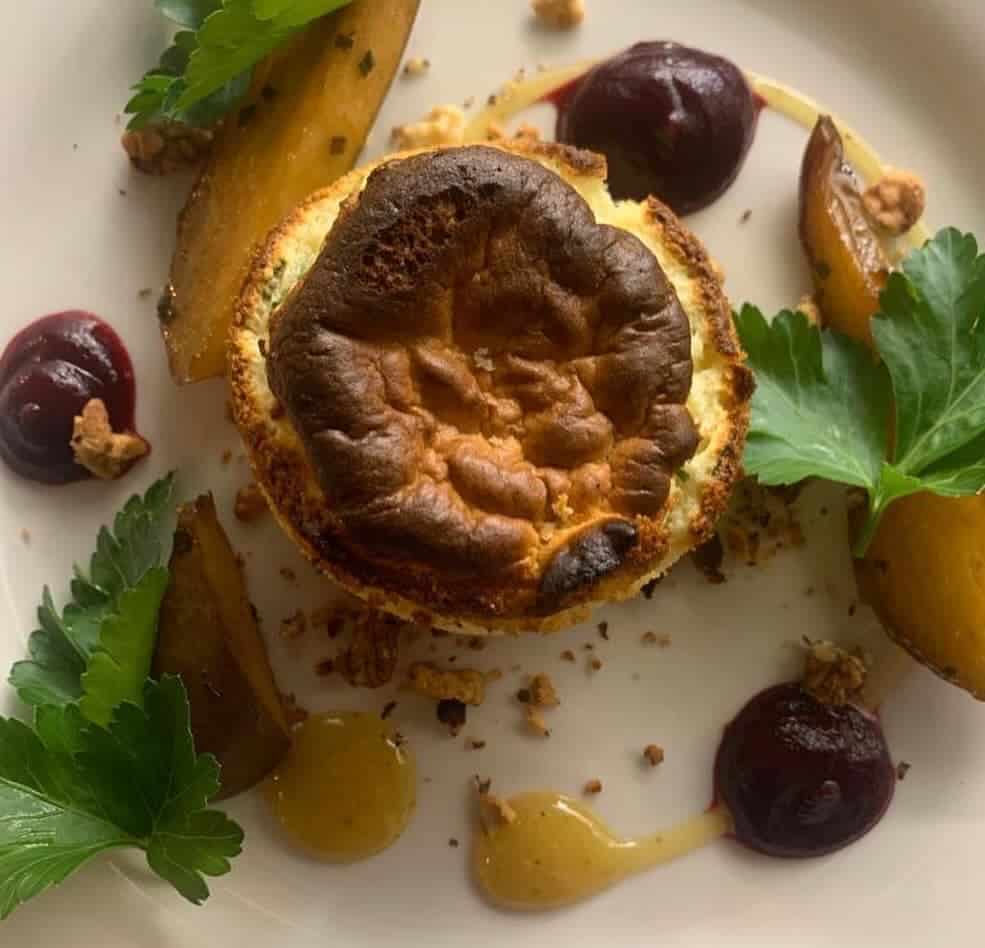 Tartiflette and French Bread - what's not to like
This truly independent and family run restaurant is certainly loud, not obnoxiously, but with the excited and wonderful tones of people really enjoying their food and their surroundings. You could almost hear the mmmm's and aaaarhs as couples, friends and families dug into their French delights including Moules Marinière and chips. 
Luckily I had made a table reservation for this Saturday evening as I doubt very much if I would have secured a table at anytime that evening had I just turned up. It was packed.
For starters two of our party plumped for the twice-baked Roquefort soufflé with pear and I went for the sautéed scallops. Fortunately, my wife allowed me a morsel of her soufflé, which was beautifully light, cheesy and not at all eggy. My scallops were also lovely although the portion size was quite small for a big chap like me. (the wonderfully fresh and crusty French bread with French butter was on hand to fill the gaps)
My compliments to the Chef
Our three main courses consisted of Grilled Calves Liver, Tartiflette (potato, leek & mushroom baked with Reblechon) and a whole Lemon Sole. My mother-in-law was in raptures at the Tartiflette, having not had one since a trip to France decades ago. It certainly looked very good I must say, bursting with grilled cheese. My wife loved her Lemon Sole to such an extent that she very nearly ordered another one to take home with her and my Calves Liver with bacon lardons was utterly sublime.
The ambience and food at Pierre Victoire was great and in my opinion, couldn't be faulted. However the service wasn't quite up to the same standard, it was to say the least a bit off-hand and certainly quite slow – in fairness, it was very busy. I was lucky to be sitting very near the kitchen hatch and as I passed on my way to use the little boy's room I told the chefs how great the food was. 'Thank you. How was the service?' the chef replied. Maybe the service is a cause for their concern too. 
Definitely going back - maybe too frequently
I will definitely go back, probably frequently, even putting up with the slightly slow service.  The menu is seasonal which is a bit of a shame as it's quite nice to be challenged on each visit but with ten starters and fourteen mains i'm sure I won't get bored too quickly.  5 star