All opinion articles are independent and not paid for by any establishment
Zheng's, Jericho
Not as good as it was
I was so looking forward to going back to Zhengs in Jericho. To join the throngs of bustling diners enjoying the best Chinese food that Oxfordshire has to offer.
I'll say here and now – I was really disappointed. The bohemian spirit and the buzz had gone, it looked tired and the staff were as lack lustre as could be.
After twenty minutes sitting at the table and reading the scaled down menu, the head waiter who has been there for years and still looks as unhappy as ever came over and asked if we would like drinks. Actually mate we'd have liked them twenty minutes ago, I thought of saying but didn't.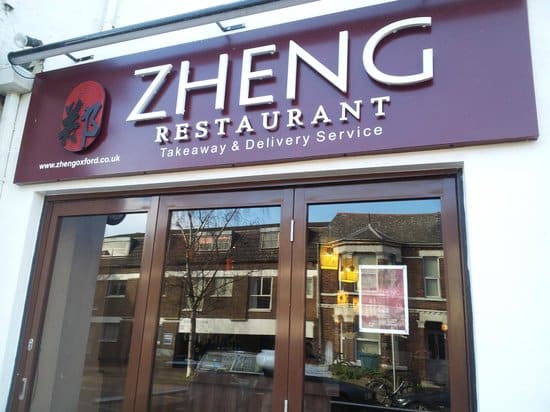 We ordered drinks and waited a further ten minutes for them to arrive.
The menu at Zhengs used to be gigantic, probably too big and is now scaled down. Sadly some of the wonderful delights now seem to be missing. For food we plumped for some old favourites; Crispy squid in chilli, Crispy Prawns in chilli, Prawn toast, some dumplings, Capital crispy chicken and a Beef in coconut dish with a Nasi Goreng.
The food arrived fairly quickly in fairness, but it was not nearly as good as it once was. The quid was largely small scraps of squid, badly overcooked to the point of being dark brown and the crispy prawns were dry. 
The dumplings were lovely.
The Capital crispy chicken was certainly not crispy, the beef dish was also unpleasantly dry, which is hard to do in a wet sauce, it was edible but not moreish like it used to be and the Nasi Goreng was just ok.
Along with a scaled down menu I think they have put their prices up. A meal for three including two drinks and a coke – £115
I'm going to give my old favourite restaurant a miss for a while as I don't think my emotions or my wallet can take it.