We have some fabulous Artists  in Witney and West Oxfordshire.  Many have been creating beautiful works for years and some have been perfecting their talents in Lockdown
Some of the best will be showcased here
If you would like us to feature your art  or you would like to nominate an artist please  contact Dianne.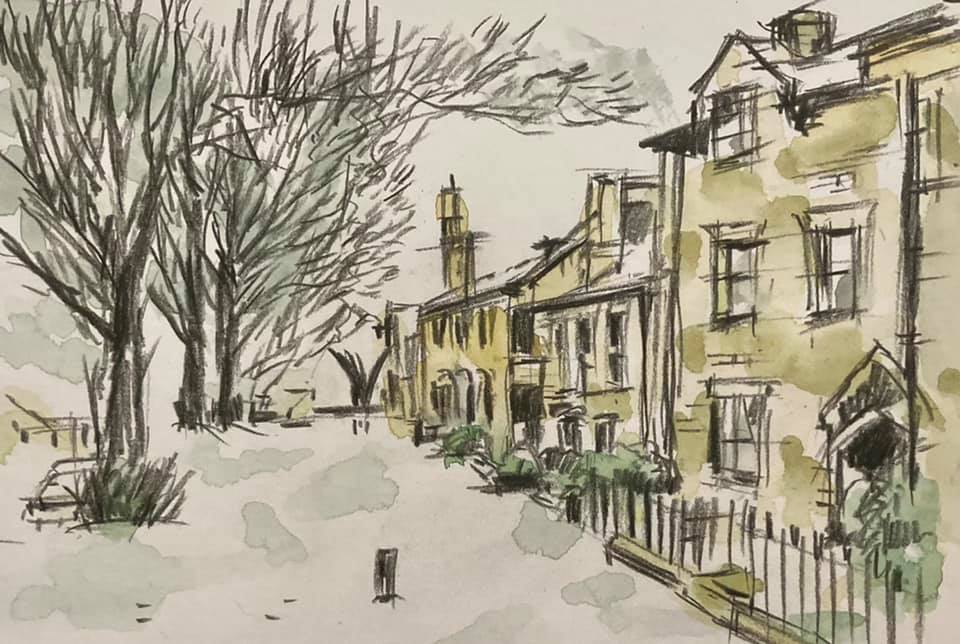 Stephen is a local artist specialising in Watercolours. His beautiful pictures have certainly brightened up the Facebook Group – I LOVE WITNEY
Stephen has  worked as a creative designer for his own company One Hat Design in Witney for the last 25 years having graduated from Falmouth School of art 30 years ago.
Stephen has always painted and sketched in a range of media. His main subject matter is landscapes, local sketches and small flower painting. He likes to keep experimenting with different media when creating new art pieces and has been inspired by artists such as: Pissarro, Cezanne, Paul Nash, Van Gogh, Sissley and Manet.
Watercolour painting is a perfect medium for capturing the energy and the drama of the landscape, I love its vibrancy and fluidity
In the coming months we aim to Offer Artists, Photographers and Crafts people a way to sell their work via iloveoxfordshire.com.