All opinion articles are independent and not paid for by any establishment
Cuttlefish - I wanted more
Everything on the menu was incredibly tempting
It's been blisteringly hot over the last few days. With temperatures in the 30's it has certainly felt Mediterranean if not downright tropical. Hot weather always makes me crave the taste of the sea so my wife and I ventured out to Cuttlefish on St Clements, in Oxford. 
Cuttlefish is run by the same team behind the adjacent and highly rated La Cucina restaurant. This relaxed seafood restaurant was born from Yola Drage and her husband Alberto Brunelli's passion for the tastes of the sea.  The modern grey and cream decor immediately make the restaurant feel open, airy and relaxed. 
Although the raging heat had somewhat subsided I was relieved to be sat by an open French door onto the street. With passing traffic and a faint smell of shellfish, I felt I could be in the South France.
Despite my love of fish and the fact that this place has been here for years, this was my first time here. As a Cuttlefish virgin, I was eager to try everything on the menu; all the items seemed so tempting.  Seeing a 'fruits de mere' on the table next door I  immediately gatecrashed their family time to ask if they would recommend it. 'It's divine' they all said in unison – although they were having it just as a starter. Would it be enough to sate my seafood craving?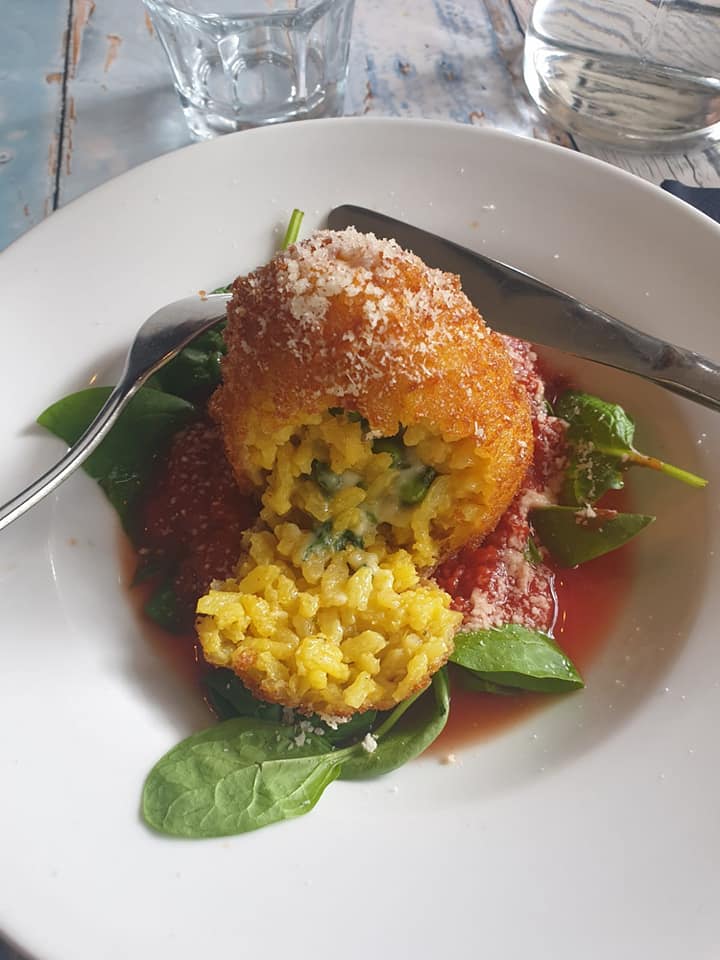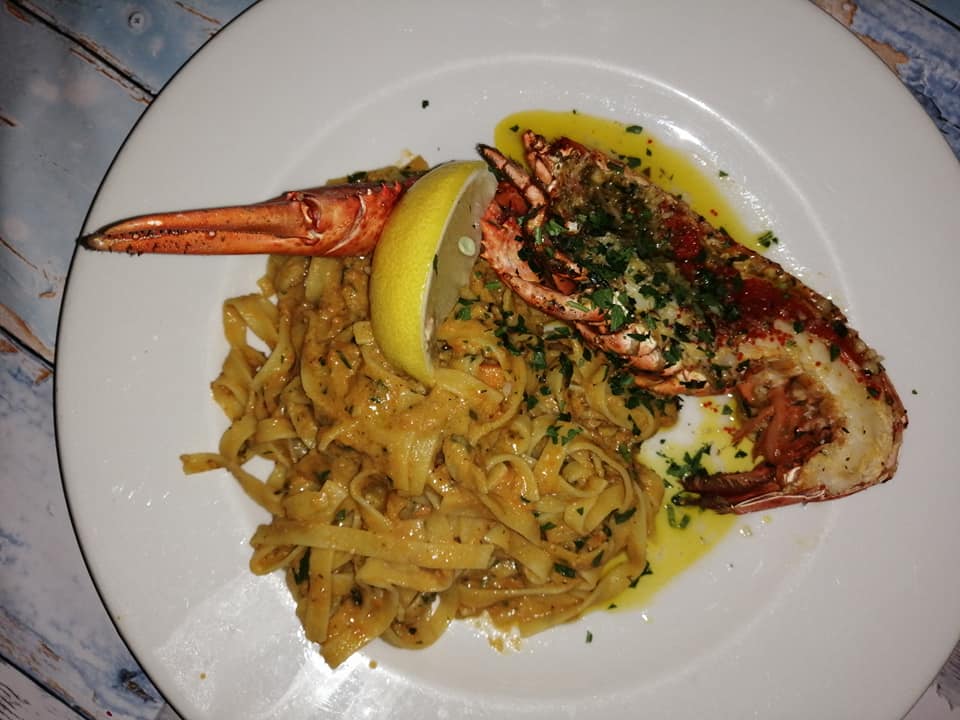 It's absolutely fantastic' they said - they clearly hadn't eaten for a week !
Over a cocktail and a mocktail, we perused the menu and along with an Arancini di Riso, (saffron, peas, spinach and cheese with a light Mediterranean tomato sauce) that we decided to share, I ordered the Seafood Platter (Cuttlefish's answer to Fruit de Mer) and my wife ordered the more mundane Fish and Chips, which surprised me really as they had so many delectable delights on offer. 
For starters we could have ordered Lightly fried crispy whitebait, Steamed mussels (cooked in a variety of ways – Provencale, mariniere, garlic & herbs), Salt and pepper calamari or Avocado and crab salad amongst other treats – but the Arancini, for now, would suffice. 
Although this is a Fish restaurant through and through, for those with a less pescatarian palette main courses also include a variety of Burgers and Steaks and some vegetarian options too. 
The Arancini was mercifully large enough to share and was soft, moist and very moreish – the tomato sauce was gorgeous.  I gazed across at the adjacent family who by now had finished their Seafood platter and were digging into a Mixed Fish Grill, which varies daily depending on the catch. and a Fritto Misto – Lightly fried whitebait, tiger prawns, whiting and squid. "Is that good?" I enquired 'It's absolutely fantastic' they said – they clearly hadn't eaten for a week! I could see in my wife's eyes that she regretted ordering the Fish and Chips. 
'I wish I'd ordered the Mixed Grill'
After our shared starter, our mains arrived pretty promptly. A large Seafood platter consisting of two oysters, some scallop shells filled with diced whelk and smoked salmon, a handful of clams, some mussels,  a tiger prawn (there should have been two) and two plump langoustines, along with a selection of sauces including aioli, shallot vinegar, mayonnaise and what appeared to be a thousand island sauce.  I had also been very greedy and ordered some fries.
My wife's battered plaice and chips looked very appealing with a light crispy batter, some very chunky chips and tartar sauce. She certainly wasn't showing much excitement for what she was eating, 'It's good' she said 'but I wish I'd had the mixed grill'. 
I've never been given smoked salmon with a fruits de mer before and I wasn't entirely sure I needed it – as lovely as it was with a squeeze of my lemon wedges. The Oysters were lovely as were the mussels, the tiger prawn (singular, sadly) was ok-ish, the langoustines divine, and the clams slightly too cold and lacking in much flavour.  The crisp salty fries made a nice addition as being a glutton it didn't really fill me up. Whatever my small gripes, it was wonderful to discover such a great fish place in Oxford.
Despite her odd choice, my wife did her best to enjoy her fried fish. (I think she was expecting more, something rather special and it simply wasn't there – it was just Fish and Chips). She certainly struggled a bit with the fat chips. I tried a few and I have to say my small, skin-on fries were decidedly better. I think hers were the wrong side of al dente.
I wanted dessert but nothing really grabbed my attention apart from maybe the Profiteroles with chocolate sauce and ice cream which my wife talked me out of; mentioning my high intake of cholesterol in the shellfish !!
We finished up with a couple of Macchiato's which were very good – they've certainly selected a lovely coffee blend. But I was left wanting more. I also wanted chocolate, if only it was still fashionable to give those individually wrapped Neapolitan chocolates with the bill.
Very Good value, good service and a real treat for fish lovers.
(Take your own chocolate squares)