Like all growing businesses, we had some incredibly painful times
As time went on, it made sense for Oxford Television to take over control of the studio and other businesses moved out of Burnham house, we took on their space and pluralised our name to reflect our sprawling empire.
Like all growing businesses, we had some incredibly painful times. Both myself and my business partner, Richard Kibbey (Directors) agreed we would not take anything out of the business, instead reinvesting all profits into expansion. This also led to us ploughing vast sums of capital into the project, our life savings, pensions, hearts and souls! Having both played music professionally and having suffered the indignity of paying significant sums of money rehearsing at places lit by a single 25w bulb, with rusty microphones, broken stands and stale smells akin to PE changing rooms at school. We knew that we wanted to offer something different, something better. Decent equipment, cutting edge tech and inspirational surroundings! This was to be a gymnasium for musicians!
Although we had taken on a large chunk of space, we had no capital to fund the construction of the new rooms, even doing the work ourselves and using reclaimed materials where possible, still made the process painfully slow. Once we had built the first new room, we moved on to the next, the increase of turnover providing a little more momentum and our knowledge for building, insulating and ventilating such rooms grew exponentially. The slow, snowballing expansion allowed us to grow our client base and we found that as we were managing to stay a step ahead of demand.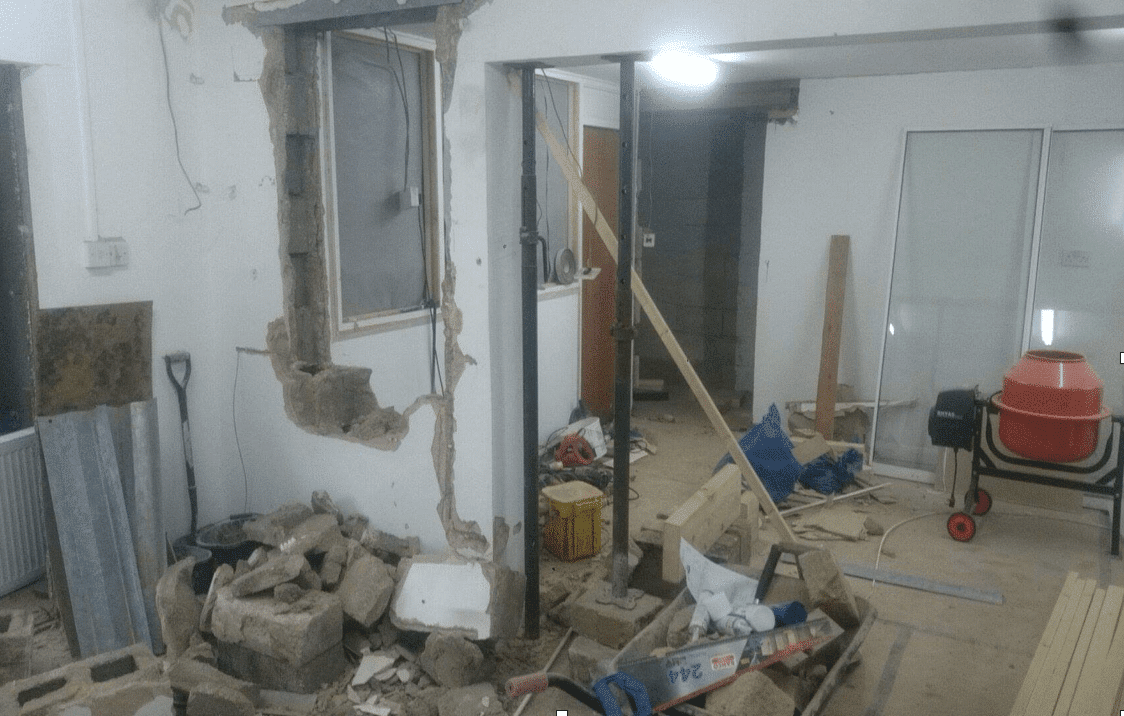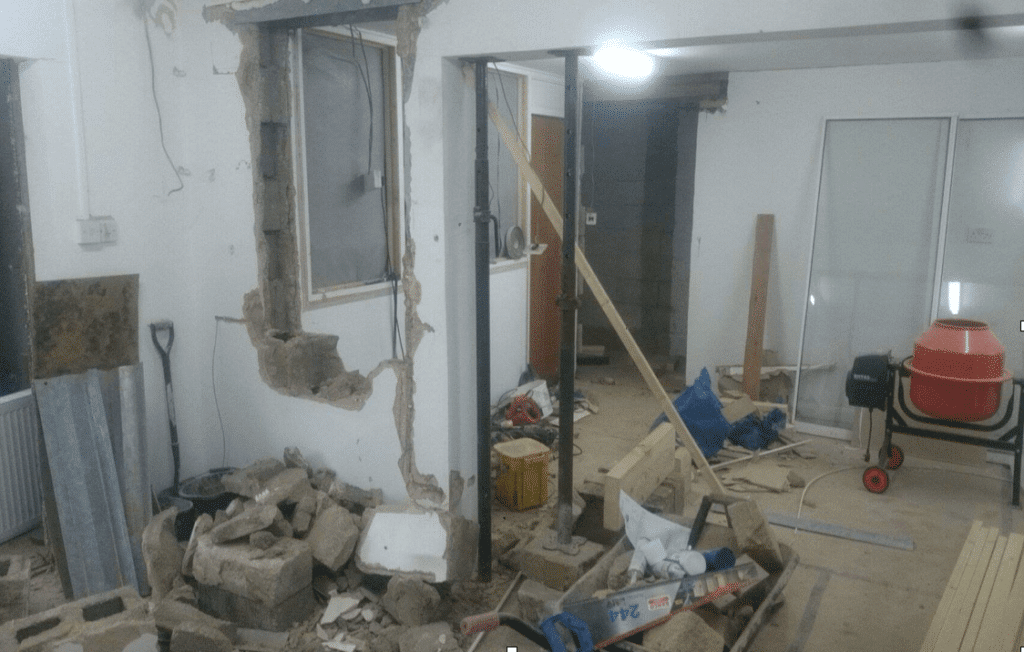 We added vending machines to our lobby with sweets, snacks, fizzy pop and hot drinks. This gave us something a bit different to our competition and another little revenue stream.

Once we had three rooms completed on the ground floor. We had the mammoth task of creating Studios four and five upstairs. We had actually started building these in 2015 but they weren't really deemed a priority until we got to the point where the ground floor rooms were solidly booking out. When we realised that five rooms may not actually be enough, we took some radical steps and redesigned some of the low-ceiling storage space in the eaves into an office so that our designated office would become another rehearsal room (studio 5) and our stunning, grandiose live room would be Studio 6.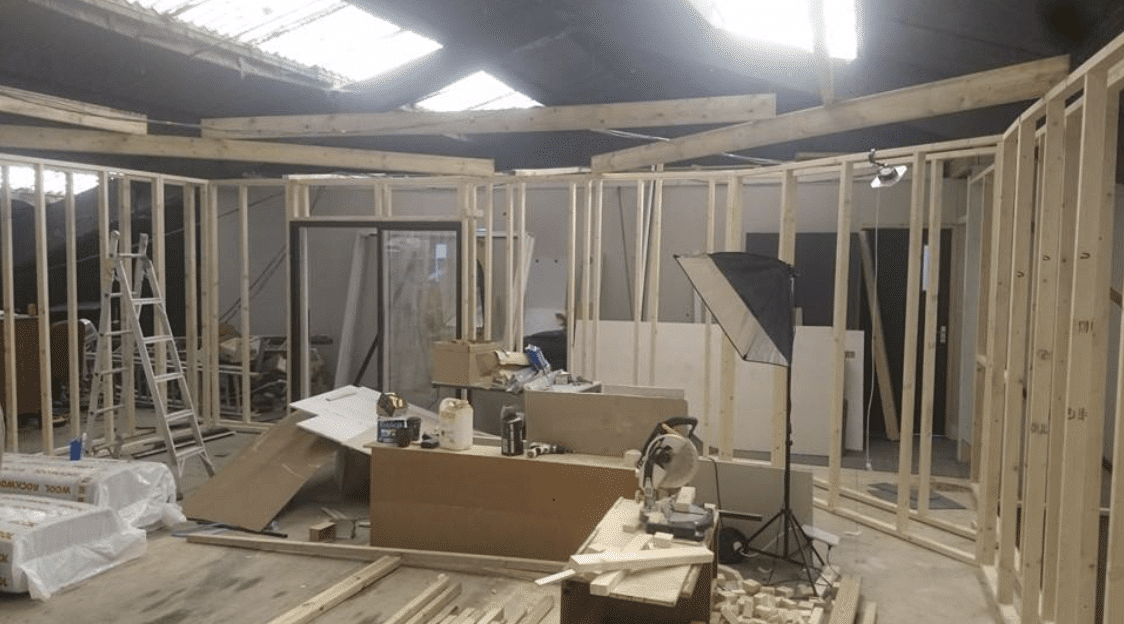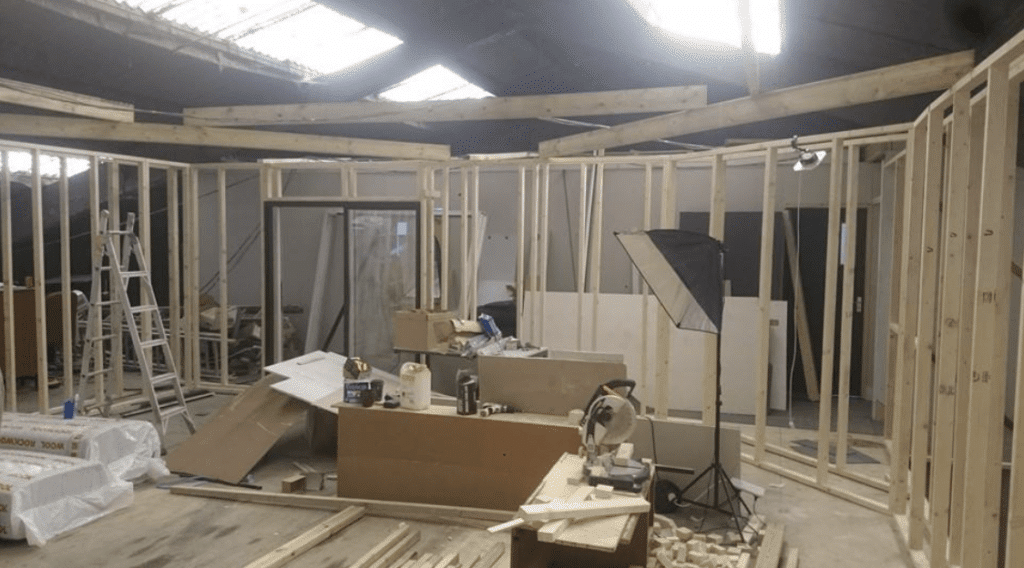 Things slowed down a bit now.. I got married to Charlotte, my four children from my first marriage all came to live with us and my working day was suddenly governed by the school run, I couldn't be at the studio in the evenings and Richard had to take over the day to day running of things. I excelled at doing the big stuff, building walls, ceilings and structures, methodically figuring out where cables and pipes needed to go and in what order. Richard concentrated more on the finishes and details.
I ended up going back to Witney fire station in 2016 just to provide a bit of extra income. This in turn enabled me to get some private work doing fire and medical cover on some amazing military projects, films, tv shows, race days and music festivals. It did, however, take my eye off the ball a bit and I wasn't at the studio as much as I should have been! We still made progress, and the time away often found me sitting in an ambulance next to a racetrack or airfield with a laptop and mobile phone which allowed me to do lots of planning, writing business plans and conceptualising our next steps.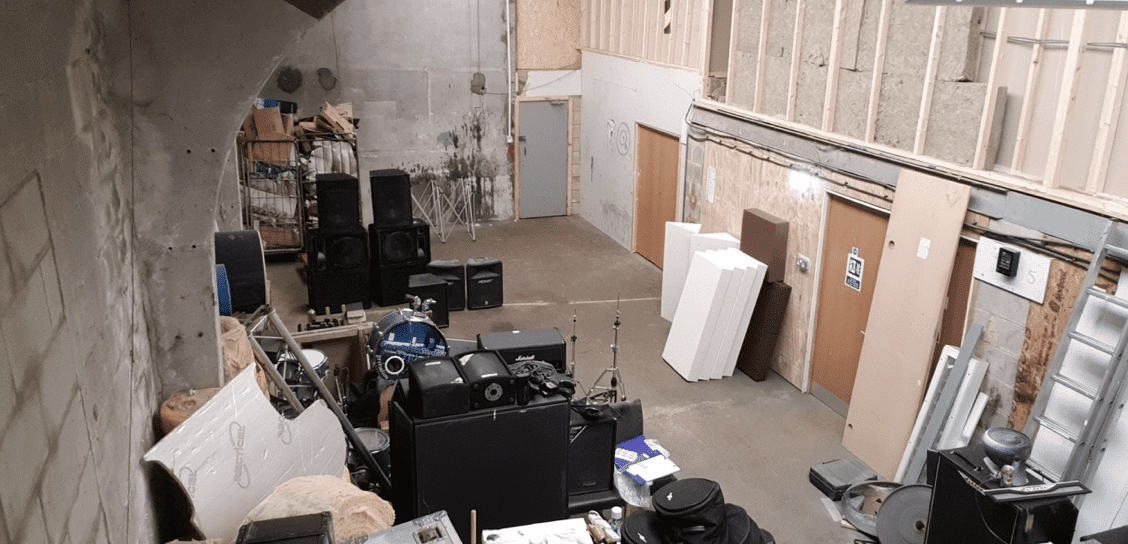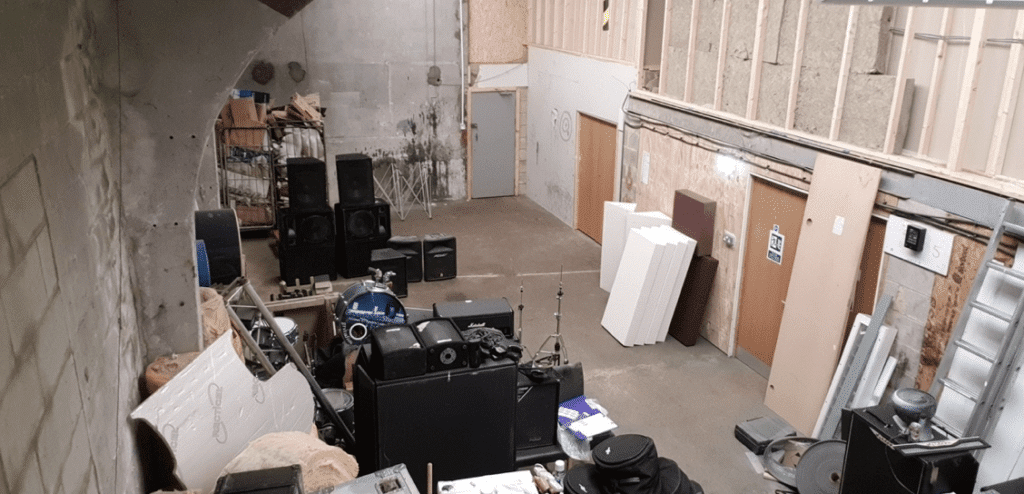 In the centre of the building, was an area of warehouse space which, due to the way we had expanded, had become cut off from the rest of the building. It served no practical use to anyone else and had been used to store cardboard for recycling and part worn tyres belonging to another business. I came up with the idea of an indoor Music Festival to raise funds to complete the studios and in a short 10-week period, turned the warehouse in to a live performance area with a stage, sound system, lighting and even a Bar !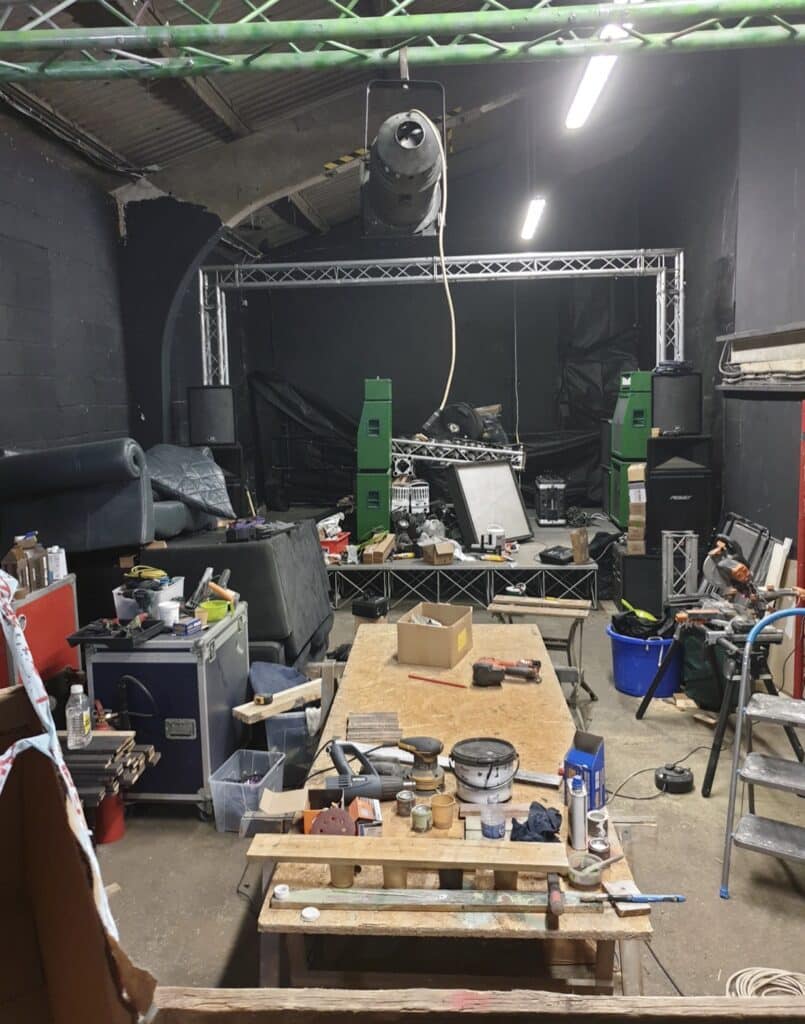 GreenRoomFestival made a loss of around £3000, it exhausted us.. But it caused us massive excitement. It proved that we could put on a show, that we could do impossible things and that we had built and completed Studio Se7en before studios four, five or six.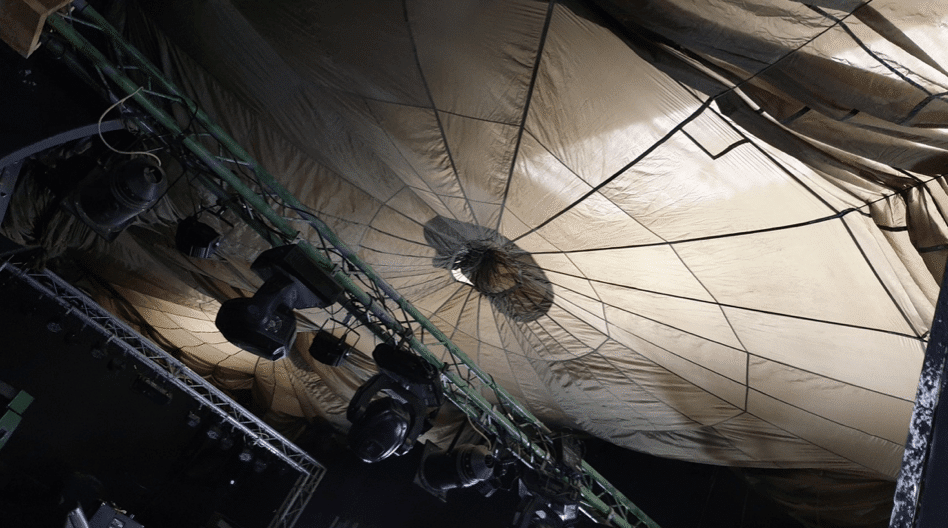 We managed to complete the three upstairs rooms and bookings boomed. GreenRoomFestival had lost money over the four days but during that time, we had introduced over 2000 new people through our doors. We had lots of bands wanting to rehearse on the stage, to use the rooms we had built to rehearse and record and play gigs in our 'venue' which was just a warehouse with 2 parachutes as a ceiling!  Throughout the rest of 2019, we put on a total of 21 nights of musical entertainment. Many of these events sold out, we had no complaints from neighbours and on the whole, it was a roaring success, the only 'learning points' being things we could change with a bit of budget and creative thinking.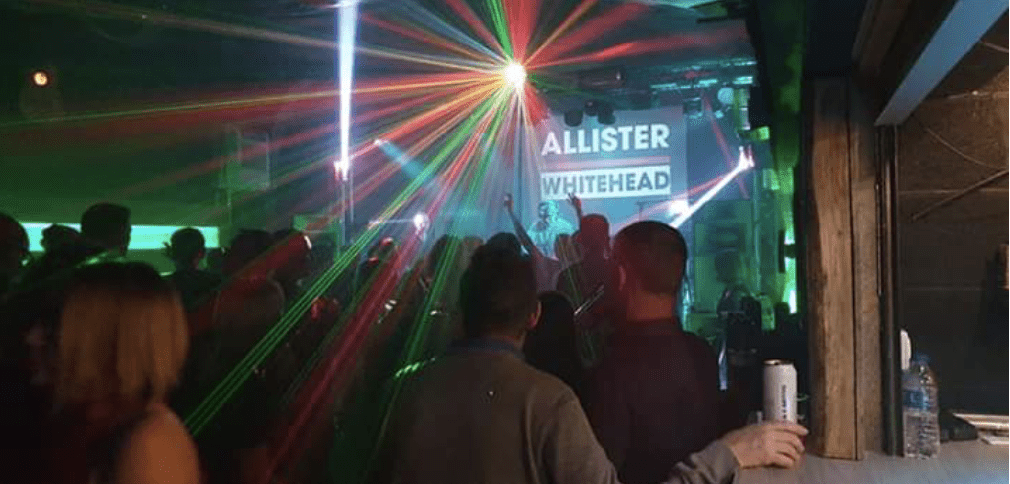 Part Three of Gavin's
'How NOT to Build a Recording Studio'
Coming Soon