All opinion articles are independent and not paid for by any establishment
Witney has two very good Oriental restaurants – The Suwanna is one of them
Monday nights are often a time when restaurants give their staff a break after six days and are closed, so finding the Suwanna Thai restaurant in Witney open, even with limited hours was a welcome pleasure.  
I booked a table for five people at seven-thirty, giving us until they closed at nine-thirty to enjoy our meal. I was half expecting us to be the only diners venturing out on a Monday, notwithstanding that Chinese New Year was the next day, but it was pleasantly busy.
The Suwanna is a small but pleasant restaurant adjacent to the Buttercross, Church Green and Market Square in Witney. I believe it is the only Thai restaurant in the area and certainly one that locals speak relatively kindly about.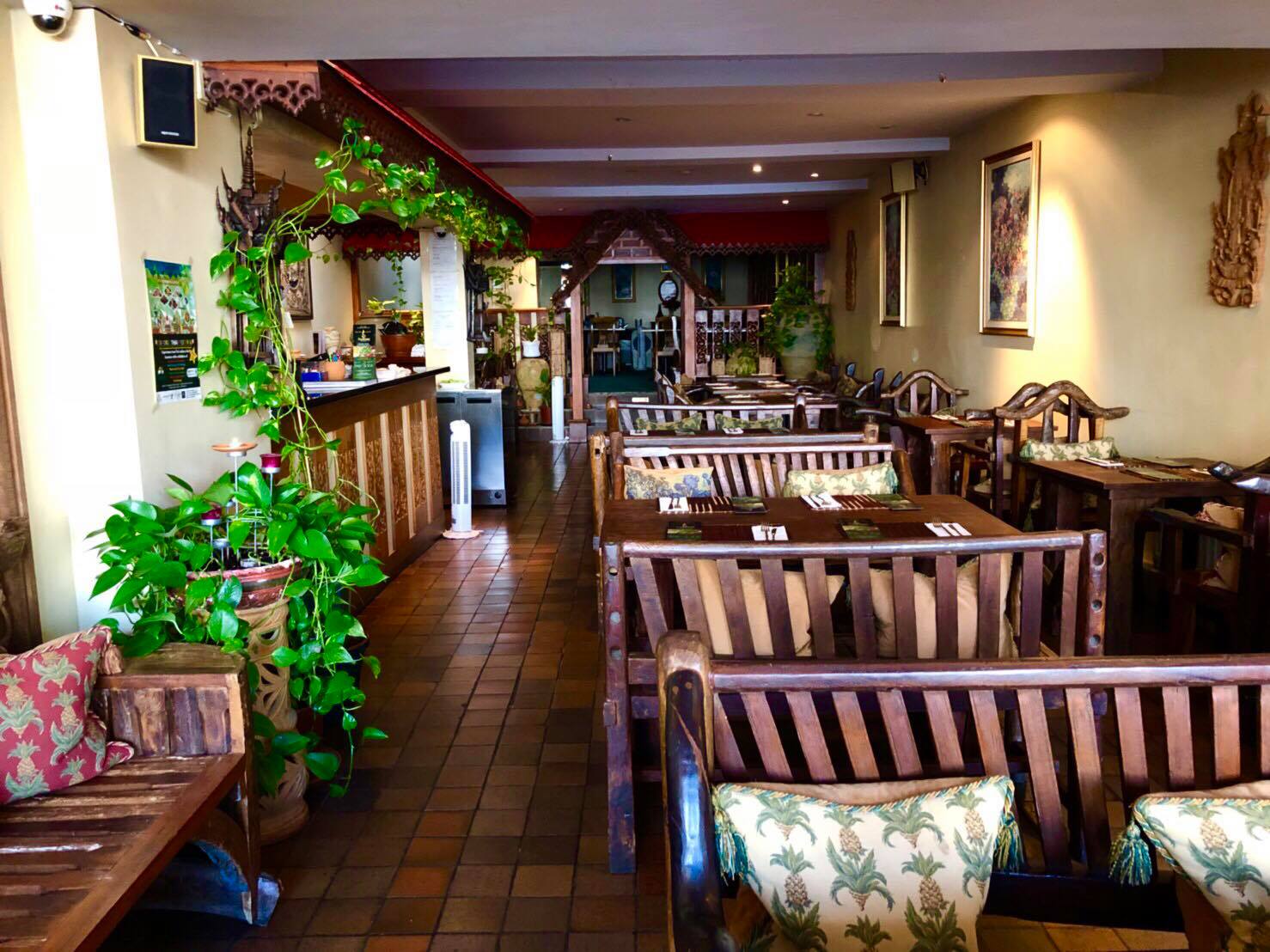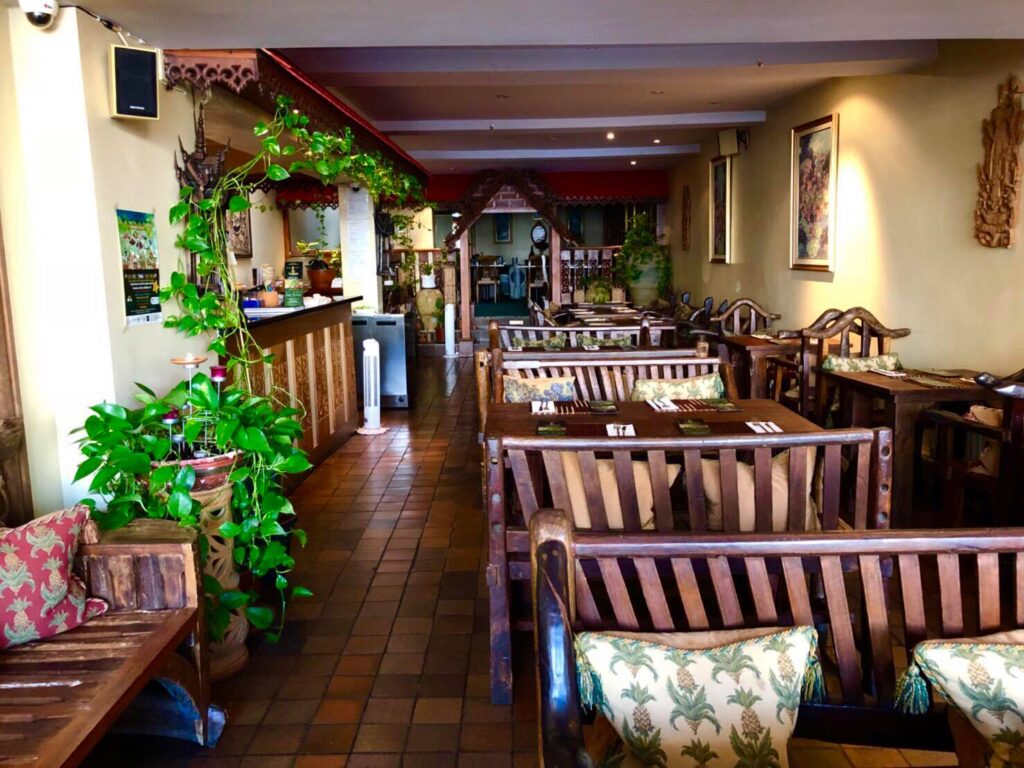 With a bit more attention to detail it could be Amazing
We were shown to our large table that had been pushed back towards the bench seat by the wall. I mention this because it necessitated two of us burly chaps to move the incredibly heavy table out for us to use the bench seat – it might have been nice if the table was already usable.
The table was not so much adorned as ruined by kitchen roll sheets doubling up as table mats with perforated edges. This looked rather cheap and greasy spoon like and let the surroundings down somewhat. The cutlery is also rather strange – looking like aged brass which made the knives and forks look ever so slightly dirty – I hasten to say they weren't dirty but just had that appearance. 
For the five of us, we ordered: Pet Pet Squid, which was exactly as described – crispy, spicy and wonderfully tender mouth-sized portions of loveliness. Tod Mun Khao which were some of the best corn cakes I've ever had – wonderfully crispy and moist in the middle. Moo Yang, pork with a lemon dip which I regret to say was pretty forgettable and Khanom Jeep dumplings which were bland, uninteresting and sadly even more forgettable than the pork.
For mains we shared platters of: Weeping Tiger – (sometimes called crying tiger) grilled steak with garlic and coriander, which was sublime, beautifully cooked and definitely worth going back for. Gaeng Massaman Beef which is a hard dish to get right, in my opinion, being a bit of a mash-up of Indian curry with its inherent Indian spices and Thai curry using typically Thai aromatics. It relies heavily on the balance of spices including Cumin and cinnamon, lemongrass and galangal. Thankfully Suwanna got the balance just right and it was delightful. Gaeng Dang – Red Curry with vegetables and basil, lovely. Pad Thai – fried rice noodles, which were pretty good (not as good as my wife's homemade, but that's just a personal opinion*) and Never Sober Noodles which are akin to drunken noodles, using wide rice noodles and spices.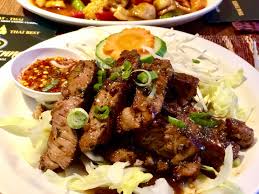 Suwanna is not the cheapest place to eat, with our meal costing about £165 for five of us (including one bottle of wine and two cokes) but all in all it was an extremely pleasant meal with friendly staff and pretty decent dishes.
* Pad Thai is an interesting and idiosyncratic  dish, quite often slightly citrus, occasionally fishy but with sweet notes. Its origins are arguable with some saying it is purely a Thai dish and others saying it stems from Cantonese cooking. It was certainly made popular in the 1930's and 40's by the Thai government who used it to promote Thai nationalism. 
Either way, Pad Thai in its basic form is just fried noodles which can be interpreted in many ways with many ingredients with the core being Tamarind. Seldom will you find any two restaurants serving identical Pad Thai. 
Pictures courtesy of Carpenters Arms Facebook Page